The last couple of weeks I've had the urge to bake... a lot. I've come across countless books, magazines, and blogs over that time, and it seems the list of cakes, cookies, pies, breads, etc. to make continues to grow. Although I've been in a styling rut (it kind of stresses me out nowadays), I tried to shoot everything, including the semi-failed recipes.
On that note, I apologize there aren't any recipes posted but I've made sure to link to sources.
Banbury Tarts from Cook's Country Lost Recipes. The filling of this tart is made up of raisins cooked in a lemon syrup. I'm still working on making the perfect pie dough; not quite there yet.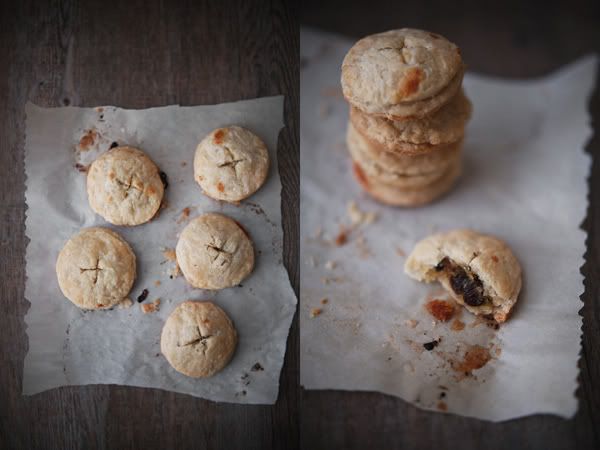 Peanut Butter Honeycomb Pie from Bon Appetit. I burnt the honeycomb, which is a shame as I was really looking forward to eating it. Note to self: next time use a deep saucepan as instructed; baking soda + heat create an interesting volcanic effect.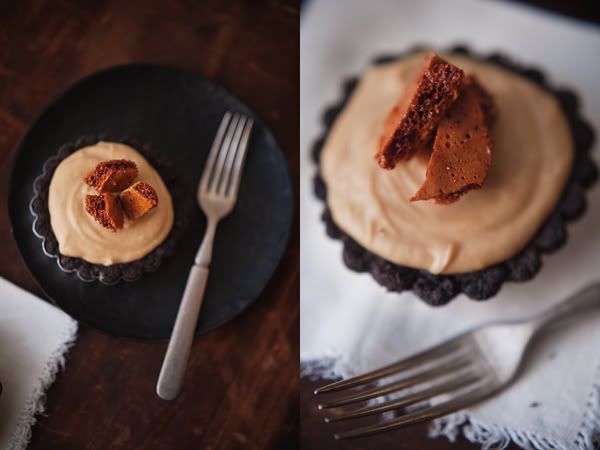 Polka Dot Cheesecake from Maida Heatter's Cakes. This is one of the rare cookbooks I have that doesn't contain a single photo of a finished recipe. However, I was drawn to the different and interesting cakes within, including this cheesecake.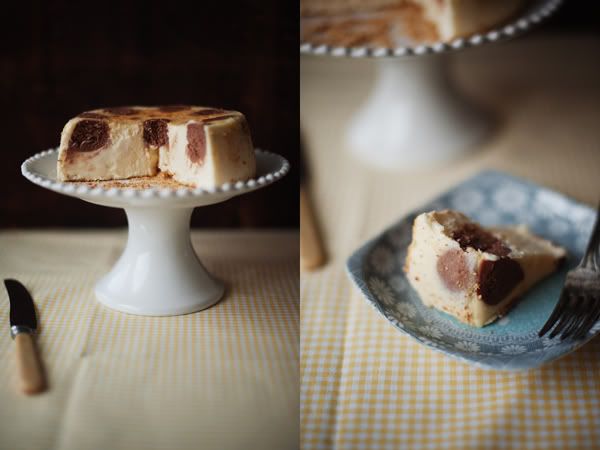 Banana-Rum-Raisin Ice Cream from Martha Stewart Everyday Food, March 2012. I'm pretty weak when it comes to booze. I thought this ice cream had an overwhelming rum taste that killed the rest of the flavors. I'd cut back next time. Hooray for making ice cream without an ice cream machine though.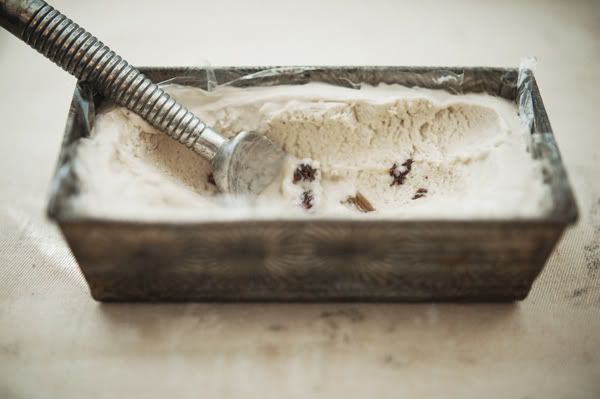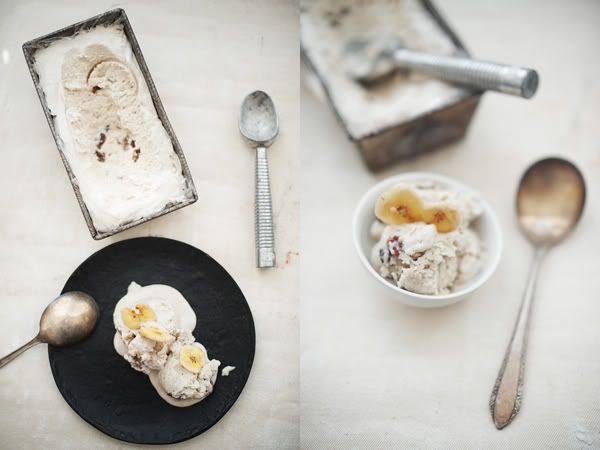 Zucchini Cream Cheese Pound Cake from the new Joy the Baker Cookbook (an instant fave -- both recipe and book. go get your copy asap).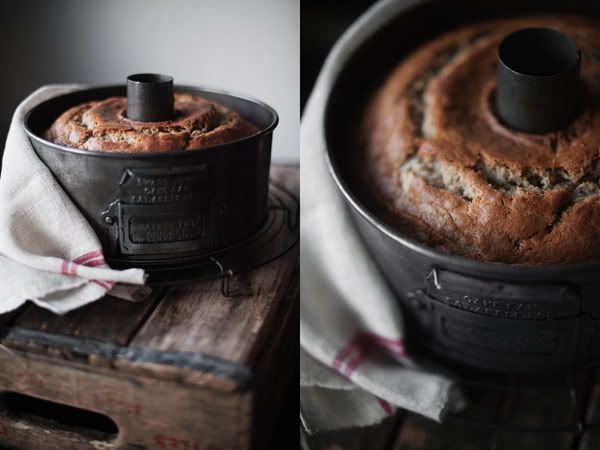 I had some oranges so decided to add a bit of zest and juice to the batter. See the tiny specks of orange?
Here's a tip I discovered when I bought this plastic bowl with lid for a $1... you can use it to store cakes (depending on the size and height) when you don't have a regular tin or cake stand with a dome. It works well upside down as it does right side up: place the cake on the inside part of the lid and cover with the bowl, pressing down to seal. Voilà. Instant storage.