malasadas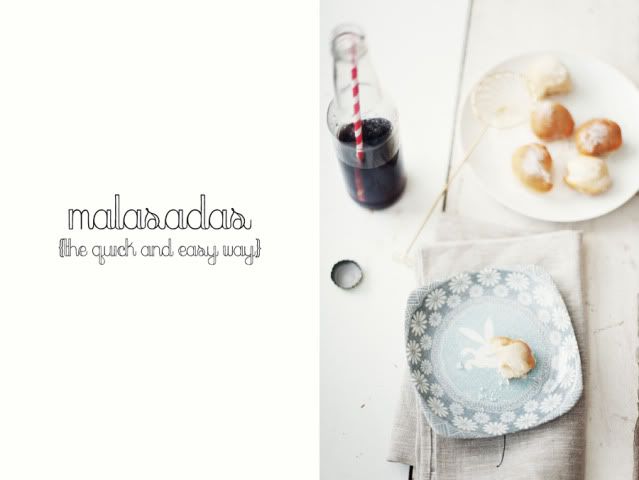 mmmm...malasadas. they are portuguese pastries -- balls of dough that are deep-fried, rolled in sugar, sometimes filled with flavored creams, and insanely bad for you. whenever the red and white striped wagon was in the neighborhood, i'd wait in line (there always was one) and order a half a dozen box; 5 plain, 1 filled with custard, please. they were the perfect sunday brekkie, preferably paired with a cup of joe. yum.
you can fake it with bisquick or pillsbury biscuits (i used country-style but you can also use the buttermilk kind). simply cut each biscuit in half (or leave whole), fry in hot cooking oil, and roll in granulated sugar. malasadas are very popular in hawaii, and this biscuit "malasada" is typically found at fairs.
not the same as the real thing, unfortunately, but here are recipes i found here, here, and here that if given a shot, could possibly be suitable substitutes for the ones i used to have on sunday mornings in hawaii.