mango cake
my thoughts to all those affected by hurricane irene... please stay safe everyone.
today began a week of cakes (for a couple of special occasions ahead)... first up is mango cake, baked for no real reason other than to try a new recipe and put to use a few recently acquired props. and i found a wonderful antique shop in monterey whose owner was gracious and sweet, pricing down the kitchenware i'd been eyeing. needless to say, the antique shop trip quelled frequent visits to my friends, etsy & ebay.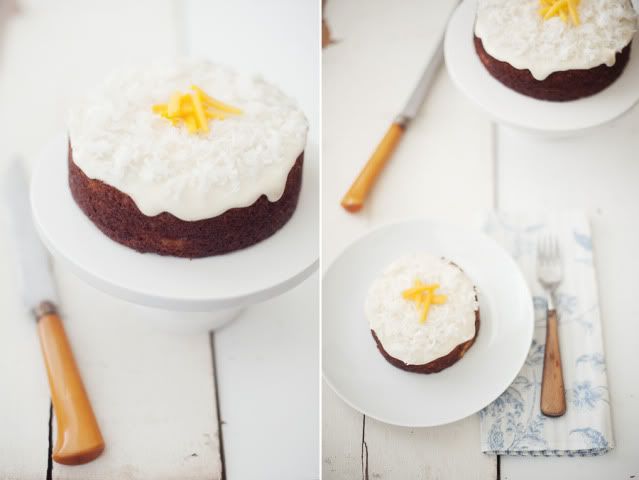 fresh mango has become one of my favorite fruits and it's crazy how long they can stay in the fridge and still remain edible. i think the ones i used here are at least a month old, maybe more... no ill effects from eating them, so far.
this is a dense, sweet cake; i loved finding random pieces of fruit in it.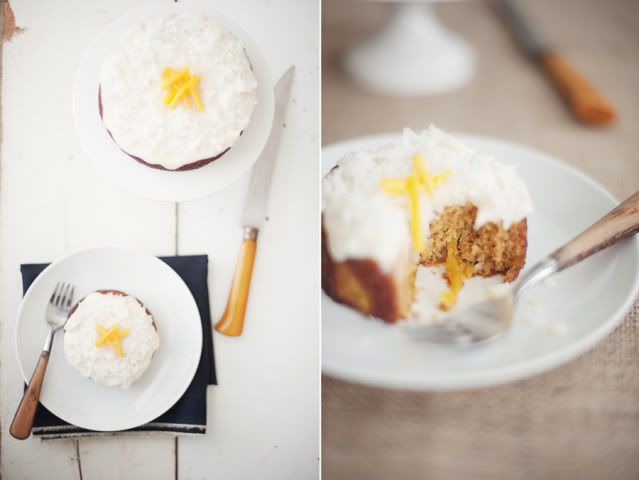 hawaii is where i tasted mango for the first time (i was deprived). i suppose i'll always associate the two with one another, as i already do with pineapple and hawaii (btw, pineapples in hawaii are the best, hands down. as they should be). someday, when we're done with moving every 2-3 years, i want to plant my own mango tree.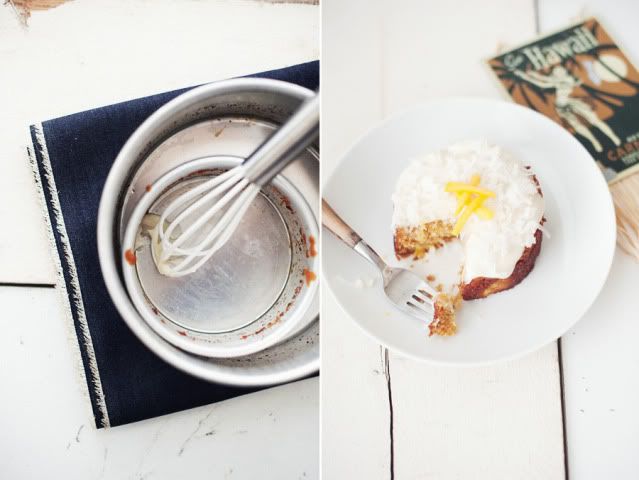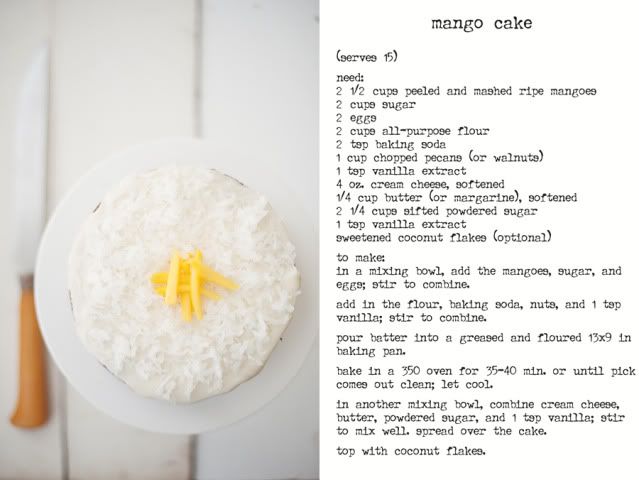 as usual, i deviated a bit, halving the recipe above. you can change the serving size to get the corresponding ingredient amounts by going to this link: recipe, from food.com. the conversion tool is pretty nifty (even offers metric measurements); i typed in 7.5 servings, which was just enough to fit 2 small cake pans (1-4x2, 1-3x6).