cheesecake is in my top 3 list of favorite desserts ever. i love the variety of flavors they come in and whenever i went to the cheesecake factory in honolulu, i didn't care so much for the food as i did for their cheesecakes. especially their red velvet cheesecake. oh my. i remember one or two times, maybe more, of braving waikiki traffic just to get a hold of a slice of red velvet cheesecake. i would take it home where i'd take a few bites at a time and just savor the cake (generally at night when everyone went to bed so i wouldn't have to share). someday i'll tackle baking red velvet cheesecake....
the nearest cheesecake factory is an hour and half away so it's no longer practical to jump in the car whenever the cravings hit. and since we've reduced our eating out budget considerably, well... we just don't try out new restaurants a whole lot these days.
i've always wanted to make my own cheesecake at home and the recipes i've come across typically don't appear intimidating for a baking-challenged person such as myself. i asked my sister-in-law if she had any and tried-and-true recipes she could share, and she gave me her caramel apple cheesecake recipe. no way i could fail, right? wrong!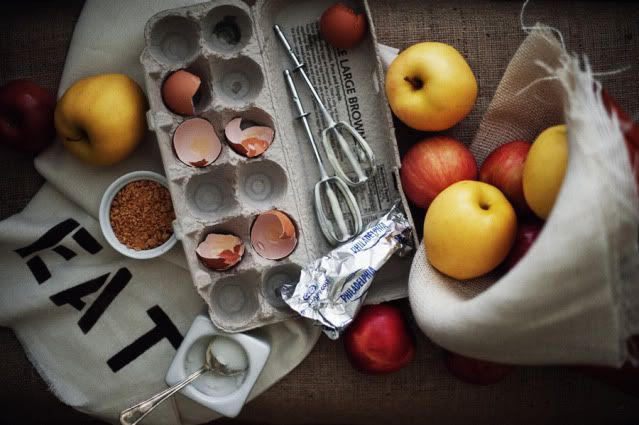 the good news is that the cheesecakes turned out beautifully. it was the caramel apple topping that failed to materialize. i couldn't get the sugar to caramelize... turn a deep amber color the recipe says should happen. i'm not sure where i went wrong because i've caramelized sugar before. i've posted photos of the apples anyway since this started out as a caramel apple cheesecake post.
plan b: since i had 4 mini cheesecakes... all plain, i decided to go another route. there was still some leftover homemade strawberry and raspberry jam in the fridge, and the apple topping that i made wasn't totally ruined, so i also used it. the 4th cheesecake was our taste test model, to ensure that everything was up to snuff taste-wise (it was). therefore it didn't make it to the photo-taking phase.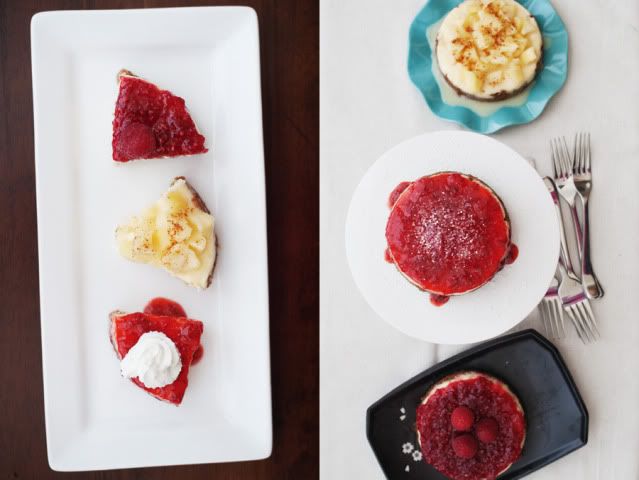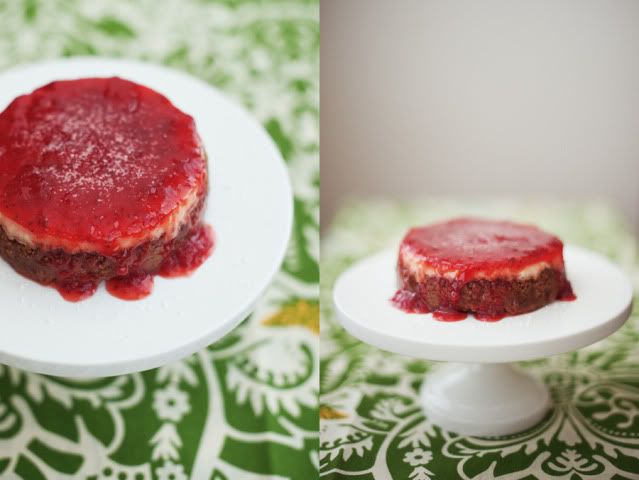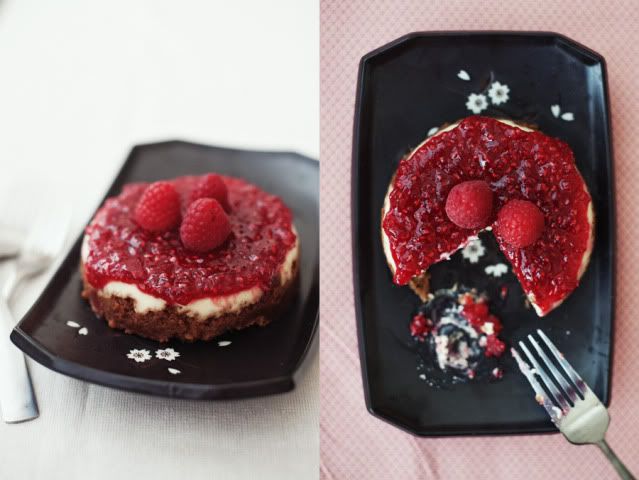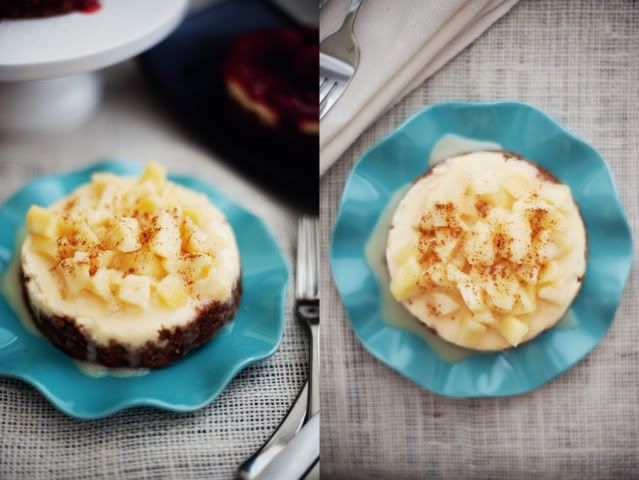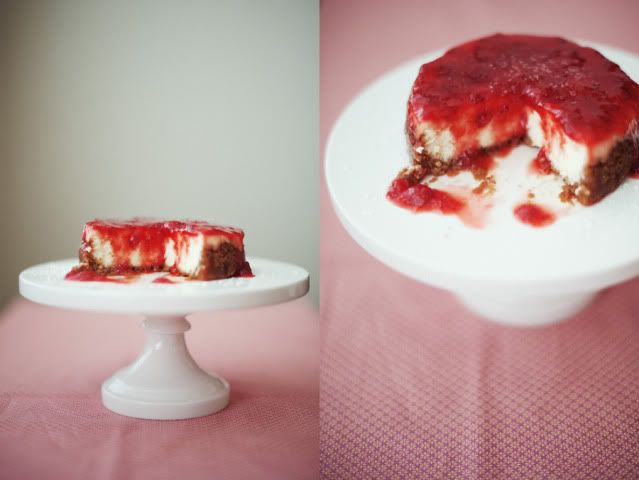 pages 1 & 2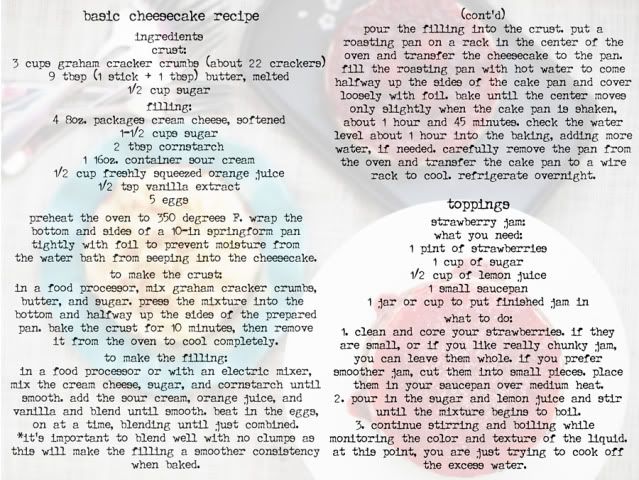 pages 3 & 4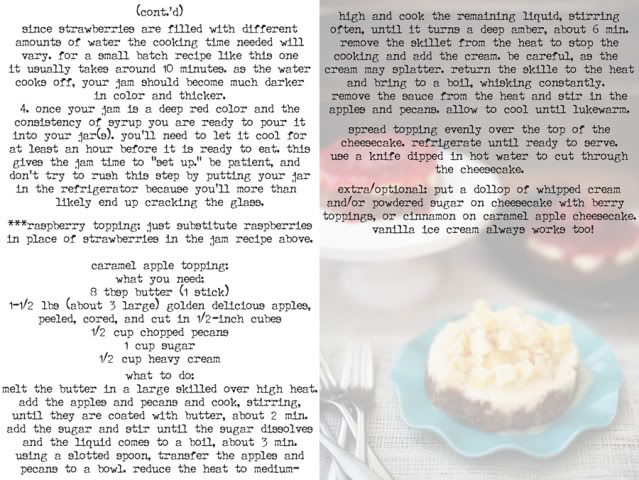 (caramel apple cheesecake recipe from my sis-in-law. jam recipe from my awesome former boss)
important notes:
* the above recipe calls for a 10-inch springform pan; as you can see, i used smaller pans (4 1/2" inch diameter, 1 1/2" high) as i am finding out that i really like individual-sized portions for desserts. even so, these cheesecakes are not all that small! a half of one of these cakes is quite filling. the great thing is you can have different toppings if you follow the basic recipe for the cheesecake.
* i halved the basic recipe because i wanted to use only 2 small pans. turns out the halved recipe yielded enough batter for all 4 pans, plus extra! since my sis-in-law has made the cheesecake following the recipe above, i'm assuming the full amounts are correct for a 10-inch springform.
* as noted, the caramel part of 'caramel apple topping' wasn't really realized, but i didn't want to waste what i had. i typed out the caramel apple topping instructions anyway, in case you have better luck. the 'mistake' is still edible and good (my daughter thought it was the best of the three flavors).
* i used golden delicious and fuji apples. i omitted the chopped pecans.
* i baked the small pans for the same amount of time as called for in the recipe for the 10-inch pan (1 hr, 45 min).
* since you need to refrigerate the cheesecake and jam (should you decide to use it as topping) overnight, plan ahead and make both the day before you wish to serve the cheesecake. or you can just buy jam from the store if you decide not to go the preserving route.
the cute petite pans are from williams-sonoma (had a coupon + free shipping to boot).
have a good weekend everyone. thank you for all the comments and visits so far! (i've never reached 1,000 hits before so that was quite exciting). don't be surprised to see red velvet cheesecake here in the future :)