finally... some photos of the brooksters (mix from williams-sonoma, $16) i introduced in my last post. just imagine a chocolate chip cookie baked in a brownie with premium guittard cocoa and callebaut chocolate comprising the mix... and you have to think that this is some good stuff. except that it almost wasn't. and i'd be to blame for the almost-disaster. the package from williams-sonoma states that up to 18 brooksters can be made, but the instructions on the back are for 9. i didn't realize i had doubled up until the day after i'd mixed both packages of cookie mix (there were 2 bags each of cookie mix, choco chips, and brownie mix)... i.e. i used the amount of ingredients for only 9 brooksters instead of 18. no wonder the mix was particularly dry and crumbly. doh. note to self: pay better attention to directions. and serving sizes.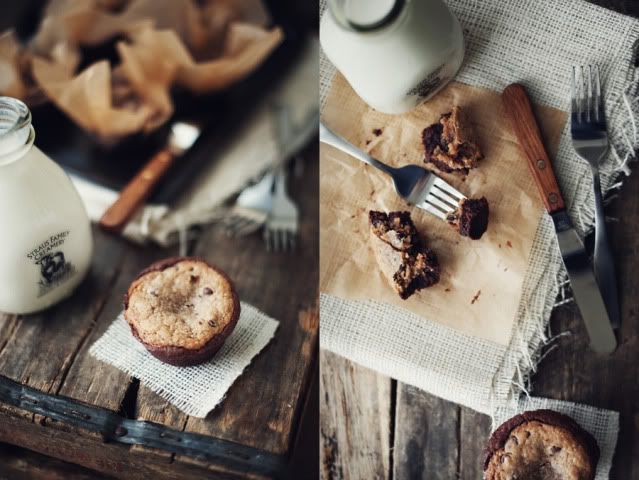 fortunately, i'd not yet added the brownie and choco chips together. and i fixed the cookie mix by adding the extra ingredients required for a double batch. phew. i could finally move forward with the actual baking and most importantly, eating (and photographing).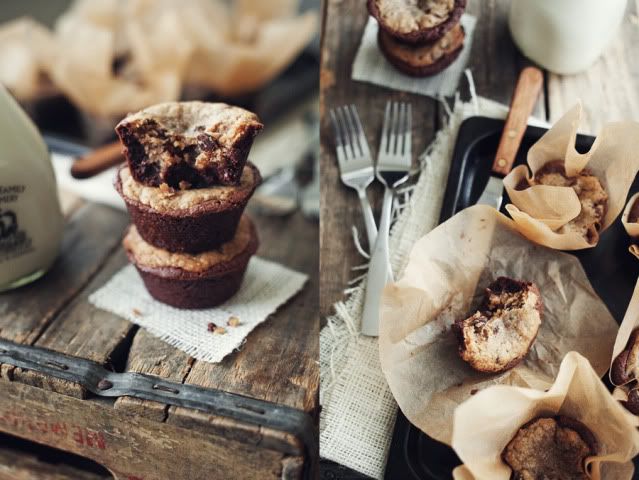 in the end, all turned out well. if i should ever buy this mix again i know i have the option to make 2 batches. however, it didn't matter this time around because i had just enough batter to make 12 (not 18) regular muffin-sized brooksters. i must've been liberal in filling the cups. just a bit, eh?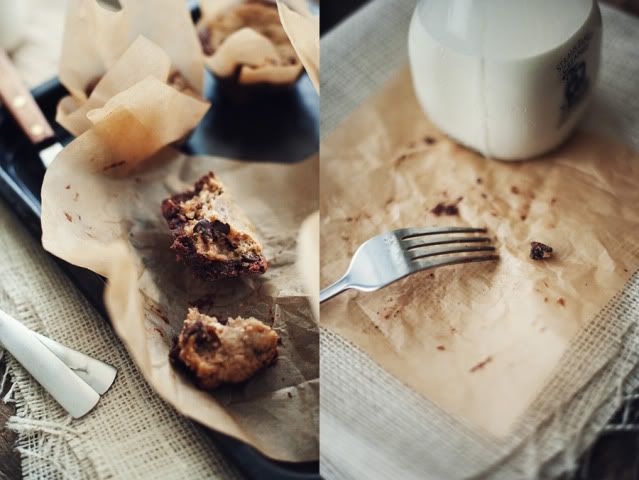 also, i used parchment paper for some of the brooksters as i thought it'd make a prettier presentation. it's a nice touch but you can bake them right in the muffin wells. williams-sonoma also sells a pan specifically for baking brooksters. (i just looked on their site to link both the mix and pan but neither is online?!).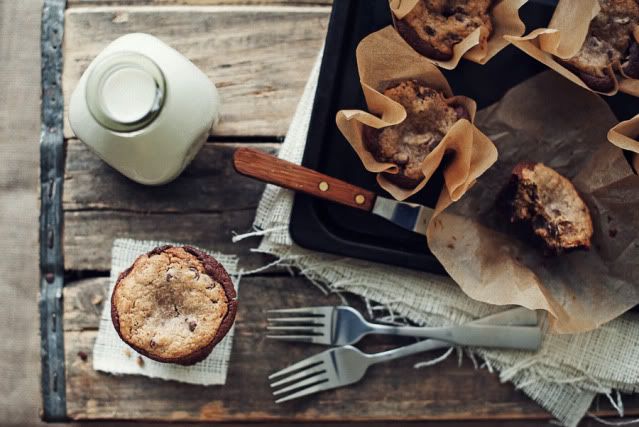 they are seriously good but i recommend eating them in moderation -- unless you want to go into a sugar coma. i can only eat half of one in a sitting.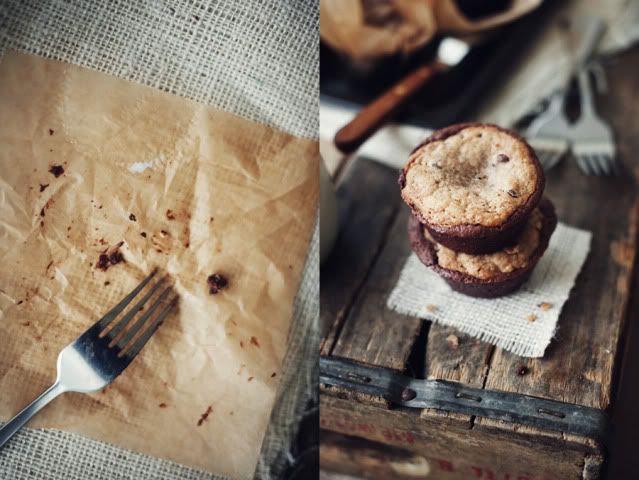 btw, i bought the mix a week after sampling the product at w-s (gosh, i love it when they give out food samples in stores). the brookster piece i had must have made quite an impression on me then for me to think about it for a whole week. wondering what i should try next? *p.s. i am in no way affiliated with williams-sonoma. just a customer trying out their products.
(l) a pull back of my shooting area, morning time. (r) aside from the icing knife that i got on sale at sur la table, this was recent loot from the borders near me which is closing :( and i just missed snagging a copy of the latest donna hay magazine (would've been 40% off). double :(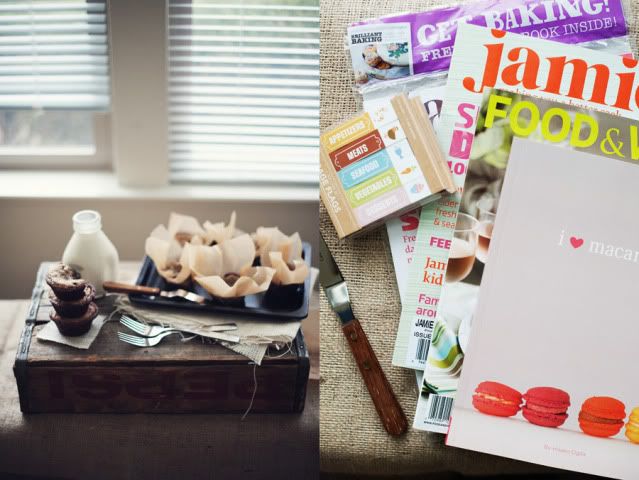 thanks for looking!