journal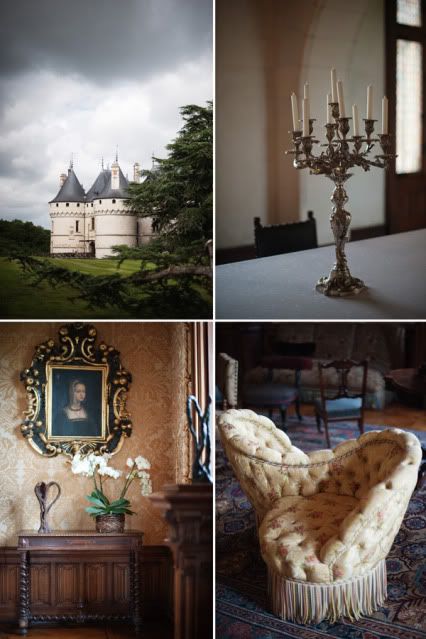 One of our favorite chateaux in the Loire Valley. I found the attic rooms filled with bric-a-brac and old furniture as fascinating as the finished, elaborately decorated rooms in the rest of the castle. The contrast between these two areas of the house is clearly evident but even decay is beautiful. I loved the light in those rooms and can easily see the creation of a tableau inspired by food in one of them.
The horse stables are impressive -- maintained with great care and so today remain in excellent condition. At the time it housed the largest saddle collection in the area. Unfortunately we didn't have time to walk the gardens though I hear they are worth it.
More France photos to come. Film rolls have not been sent away yet :/
p.s. the Toms ballet flats (above) I bought for the trip, in anticipation of all the walking, were disappointing, despite breaking them in before we left. The rest of the trip I wore my super comfy $15 flats from Old Navy. My feet were much happier for it.