journal
update (or, I decided to come home though I never wanted to leave France).
I've been home about a week after a whirlwind seven days in France. It's all that I imagined, and remembered, it to be. I feel like our trip just barely touched the surface of what's to be explored, and already it feels like a distant memory. Paris was just one of the places we visited and while every villlage, town, and city we passed through was charming in their own way, I fell for Paris the hardest. I imagine I am not alone in feeling this.
Here are some instagram snaps, most were in Paris and were taken with my iPad, which is why there are only 9 pics. My husband says some guy almost knocked the iPad out of my outstretched arms as I took the photo of the Mona Lisa. Not wise on my part.
I shot digital and film and am hoping to develop the rolls soon, at which point I'll drum up a couple of blog posts. Below are a few captures from my digital camera.
Le Mont Saint Michel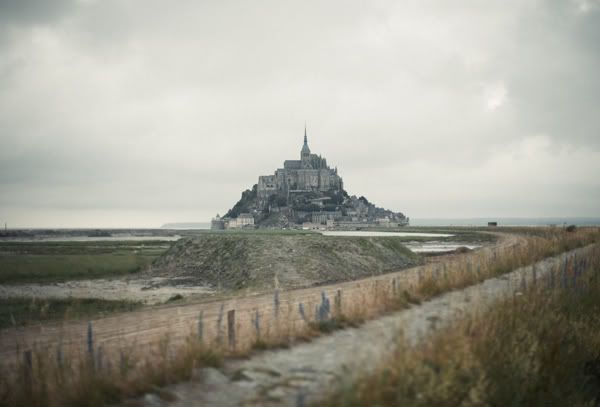 I dragged my husband on the metro in search of beurre and fromage (butter and cheese) from Pascal Beillevaire, a fromagerie in the Marais district (with other locations city-wide) that I read about on David Lebovitz's blog. I was a bit OCD about these traveling home... would they be squished in our luggage? Would customs confiscate them? I had silly visions of U.S. agents gathering around eating and enjoying my confiscated butter and cheese. Was I overreacting? Likely.
Well, the anxiety was unncessary. They got through fine, if not a tiny bit melted, probably from the layover in 94 degree Houston. A few days after returning from France, I stopped by the new Provence bakery in town (see previous post) and picked up a couple of warm baguettes to eat with the butter and cheese. Perfect goodness.
Finally, but not related to France... just want to share what we've been busy with since the day after our trip. Jetlag and a new puppy do not mix is the lesson to be learned here. Sleep deprivation aside... he's a great pup and the love between he and our family was instantaneous. Handsome and curious, loves to nip on toes, socks, the couch, his doggie bed, etc., and current favorite activity: likes to growl and bark loudly at the plastic container of apple cider on the counter. Dogs are so funny.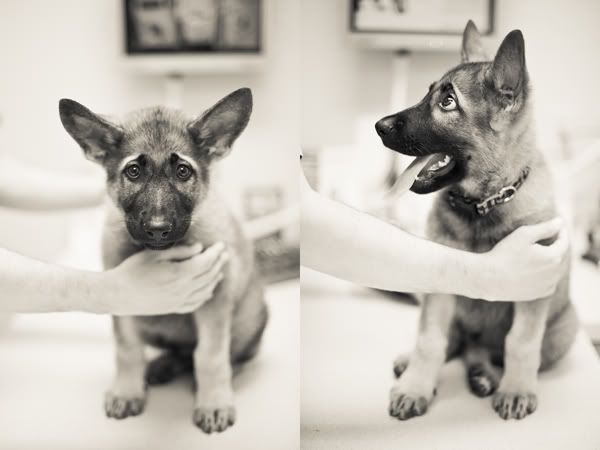 p.s. I've been watching Cesar Millan (brilliant man) and his show The Dog Whisperer like crazy. Gets my mind off missing France, you know.