This month marks 4 years that I have been blogging. That is 48 consecutive months of hitting the 'submit post' button, anywhere from 1 to 10 times per month (here's proof). Quite an amazing accomplishment for someone who suffers from perpetual writer's block, and is rather flaky at finishing things like books and small projects (hmm, need to dig up that unfinished cross-stitch from 10 years ago...).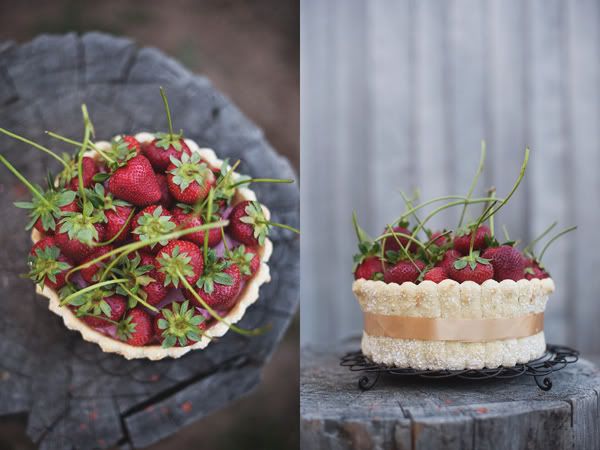 Can I be honest? I spent all day working on this post. The pics were loaded, and miraculously, I even had a couple of paragraphs of pure reflection and introspection written out. They mostly paint a picture of a blogger who is unsure whether to continue in this endeavor instead of being happy for the longevity of this site, grateful for those few readers. I've saved those words on my computer, to share at another time perhaps, but not now when this is an occasion to be celebrated. Others have done it longer (since before blogging even had a name) but for me, 4 years is kind of a big deal.
Thanks to everyone who's visited and/or commented, I appreciate every one of you. And now on to a few more photos.
I thought about timing all of this based on my 'first post' anniversary date but my blog has evolved over the years, most noticeably in content. I started posting portraits (2008) and food (2011) in the month of May (how convenient!) so I figure posting this any time this month would be fine with you guys.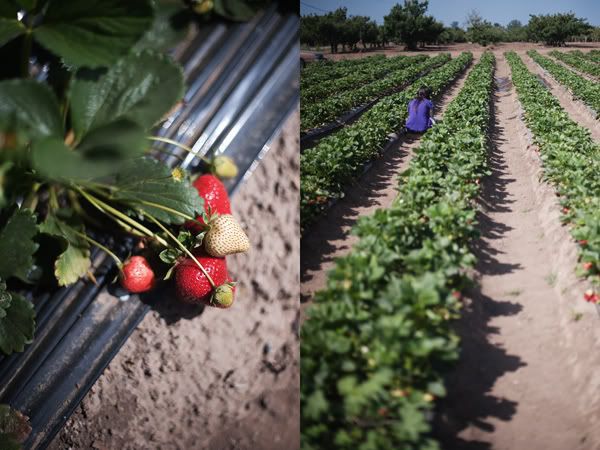 My oldest two and I drove to a local farm to pick strawberries the other day. I had an idea of what I wanted to make for this post, and that strawberries might be in it. 14 lbs of strawberries later, it was no longer 'might be' but 'must be.' So far we've eaten the strawberries macerated, in smoothies, on top of panna cottas (see previous post) and there are still 3 huge ziploc bags full of berries in the fridge.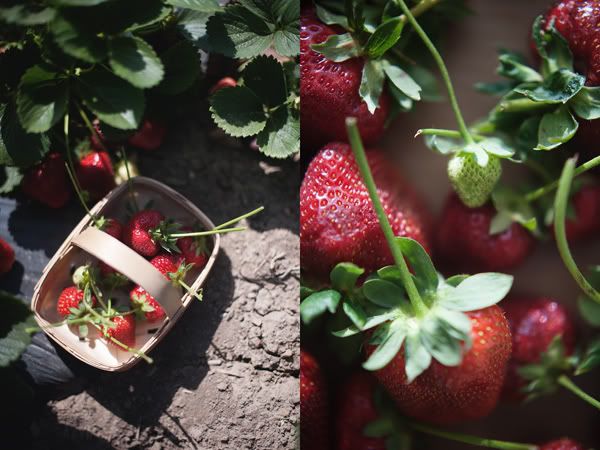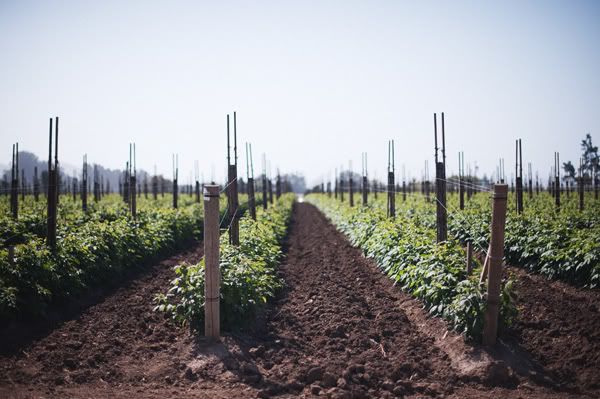 And let's not forget this lovely charlotte (from the Miette cookbook), the cake at the beginning of this post. The perfect dessert to highlight the season's star fruit of the moment, the strawberry.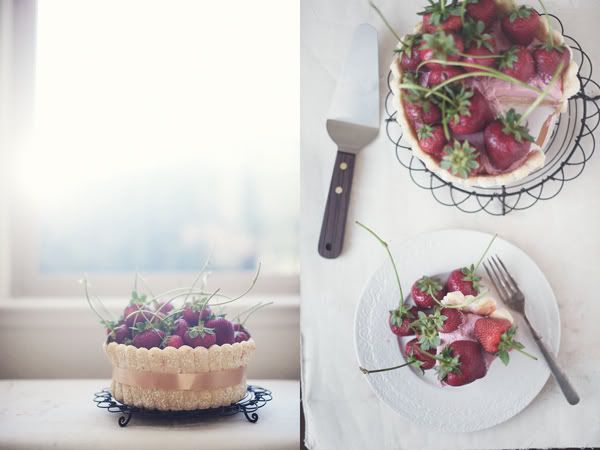 As with most Miette cakes, this one was involved in preparation and assembly, but it's worth the results. I even made my first ladyfingers! The creamy texture of the strawberry mousse partners wonderfully with the light hot milk (sponge) cake. It's a sight to behold; I couldn't stop taking pictures of it.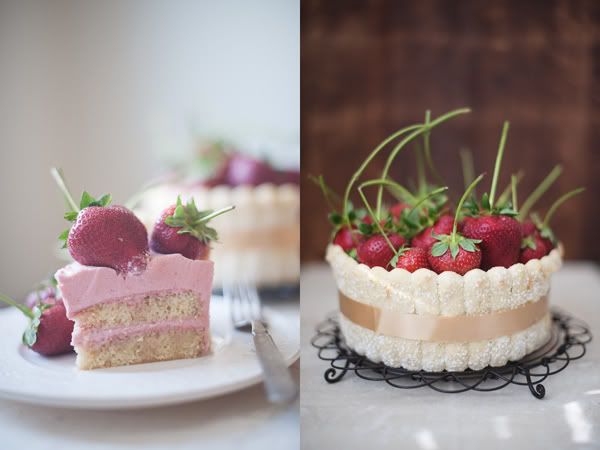 It's a cake, in all its frilliness, that is meant to celebrate something. In this case, 4 years of blogging :)
On that note, I won't be taking any pictures for a while (digitally, anyway) as I just sent in my camera and lens for repair and cleaning. Sad face. Let's hope for a speedy turnaround (my kid's preschool graduation is in 2 weeks and I'm slightly panicking). In the meantime, perhaps I'll dust off the film camera and shoot a few rolls... stay tuned.