journal
oh nuts.
It wasn't intentional. Making two three things last week that had nuts in the recipes.
Peanut Butter Mini Doughnuts (from So Sweet!).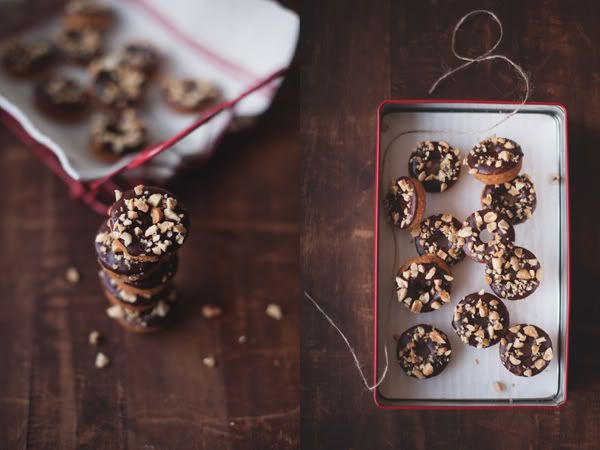 Pistachio cupcakes with pistachio buttercream. Recipe from King Arthur Flour. I skipped making the buttercream as I had some left over from the first Monthly Miettes challenge. All I had to do was make pistachio paste to mix with the buttercream. You can buy it or make your own: instructions here or here (just the paste, though the pudding looks good too). The buttercream is fantastic alone.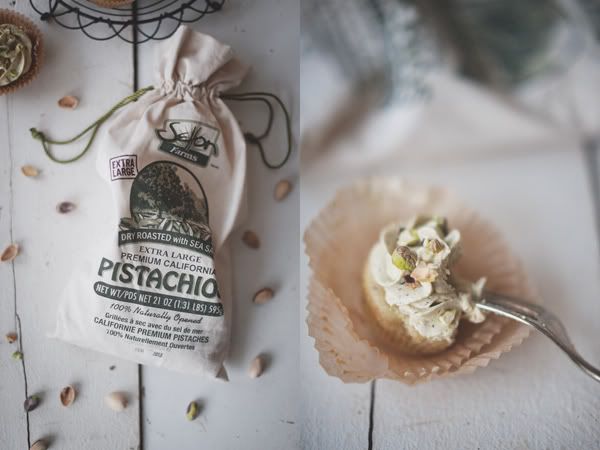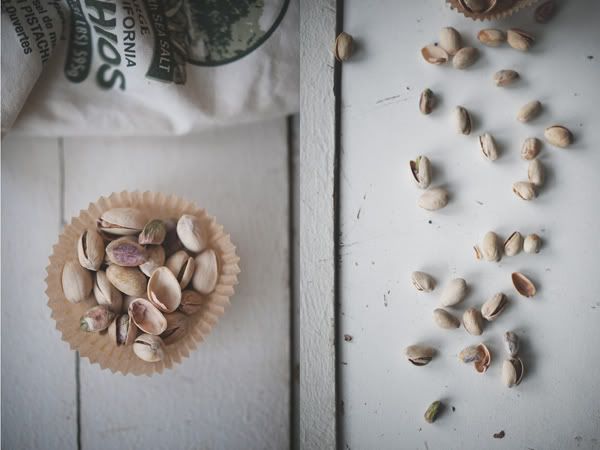 My husband recently made a delicious pesto with pistachio nuts, served with pasta and shrimp. Yum.
For Mother's Day I made banana pancakes with macadamia nut sauce (a couple posts down) -- this is a favorite menu item at a popular restaurant called Boots & Kimo's on Oahu, Hawaii (where I lived for 7 years). I have a couple more pics from that shoot to share soon.