The Monthly Miettes challenge for April was Tarts. Aimee of Food, Je t'Aimeé and creator of the Miette baking challenge gave us a lot of freedom this month. We could choose to make anything from the Tarts chapter in the Miette book: Chocolate Truffle Tart, Lime Meringue Tart, Lemon Tart, Pastry Cream and Fresh Fruit Tart, Banana Cream Tart, or Pecan Tart.
All sounded appealing to me but for the sake of photography, I chose the fruit tarts because I knew whatever berries I used would give nice pops of color to the images.
So I baked tartlettes (mini tarts) filled with pastry cream and topped with fruit. Most of the tart recipes use pâte sucrée, a rich and buttery sweet pastry crust that is more shortbread than flaky in texture. The vanilla bean-infused pastry cream is the perfect complement to the crust, and the tart wouldn't be complete without a serving of sweet, fresh berries (nectarines, peaches, and apricots are also recommended; figs work great in the fall). If you can manage to get all three (crust, cream and fruit) in one bite, it's a moment to be savored.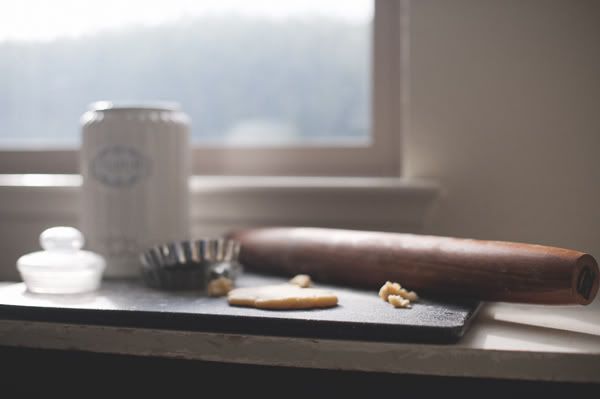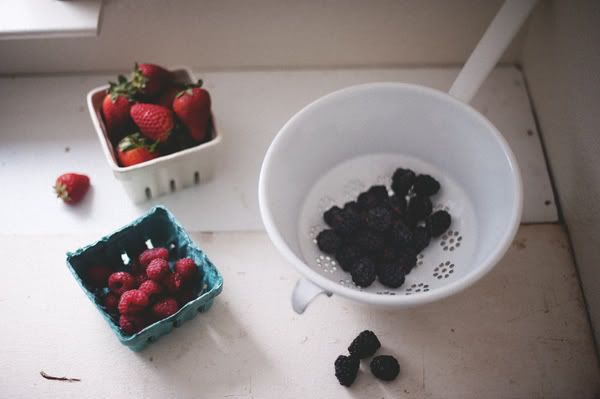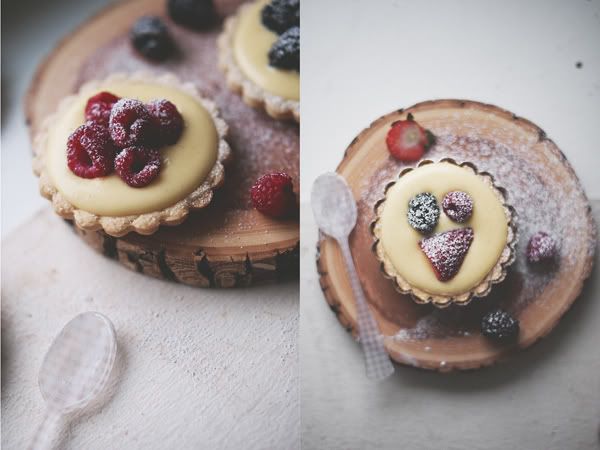 I ate a whole tartlette last night at 1:30, as I was working on this post (dinner was skimpy).
The rules of Aimee's challenge say to eat a slice of goodness for breakfast at least once so I guess that means I'm obligated to fulfill that duty this morning...
Hope you can join us for the Monthly Miettes... there's actually still time to participate this month. The deadline is next Wednesday, April 25. Aimee will post a round-up of all the tart posts shortly after on her blog. Look here for the March list of those who made the iconic Miette cake, the Tomboy. Making these tarts was, in my opinion, a cake walk compared to the Tomboy.
While on the topic of Miette, I had the fortune of visiting their shop at the Ferry Building Marketplace in San Francisco last month. I was there to shoot for A Subtle Revelry a second time. Love Victoria and her passion project that is A Subtle Revelry and Styled., her monthly e-mag. A few of my images from the Ferry Building are in the latest Styled. Also pleasantly surprised to see one of my photos from the Farmers Market make the cover :)
Check it out here: Styled. Issue 6.
Some additional scenes from inside and outside the Ferry Building.