journal
Scones and Madeleines
Who is with me in the 'Hopelessly Obsessed with Cookbooks' club?
The addiction is a little out of hand lately. Here are a couple of books that I recently found...
The Sugar Cube by Kir Jensen. It's available for pre-order on Amazon and will be released in a few weeks, but it's already on the shelves at Anthropologie (which is where I got my copy).
Initially, the cover caught my eye, and as I started flipping through the pages the names of the recipes did, too. Many of them are clever, and a lot of the recipes are interesting in their ingredient list, and/or different in a 'challenging me in the kitchen' sort of way. I made the Scone Thugs-n'-Harmony :)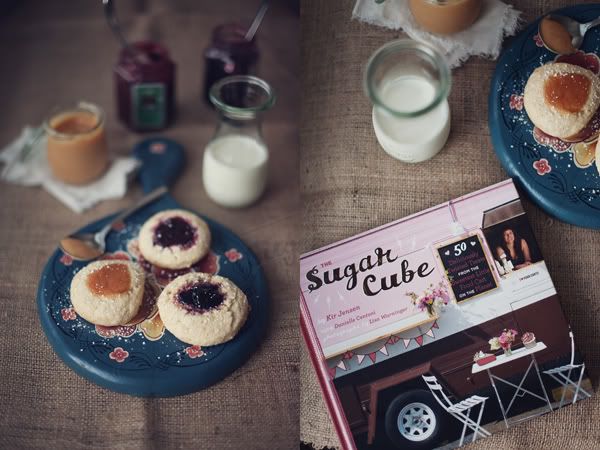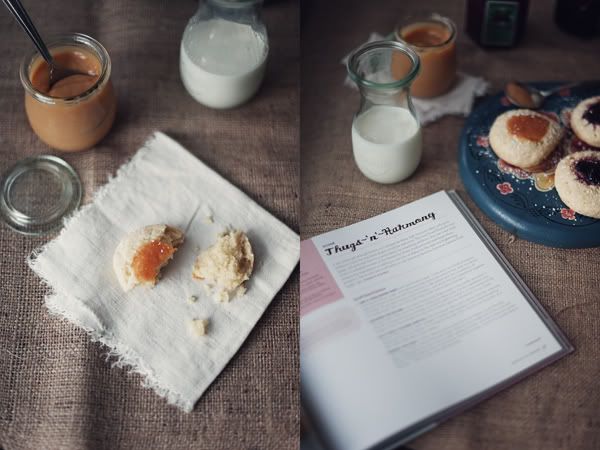 The Little Paris Kitchen by Rachel Khoo. Unfortunately for U.S. readers, the book is only available in the UK at present. When I ordered it two weeks ago through a UK seller on Amazon, it was much more reasonably priced, not the $70+ it's being sold for now.
A blogger friend pointed me to a site that talked about her new cookbook. This led me to her blog and in an instant I totally fell in love with the charming Rachel and her tiny Paris kitchen.
Her illustrations endeared me to her even more. As a result I've been secretly practicing my drawing skills on my new favorite app, Paper. The tool from the free version is beautiful and will make you feel artistic, too.
Ok, tangent end.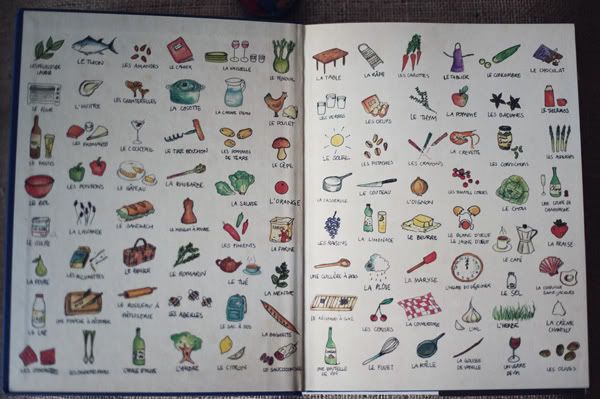 I decided to go easy and make the madeleines from her book, minus the lemon curd and raspberries. There's leftover batter so I may try that variation tomorrow or the next day.
The madeleines were delicious beyond compare. I'm relieved they turned out, especially after many a baking failure lately.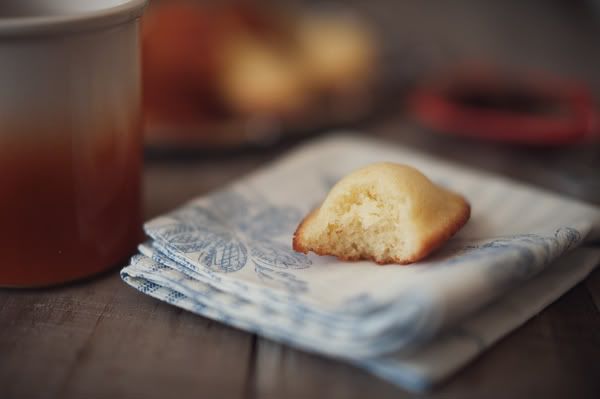 The little tea bag holder was on sale at Target so I grabbed it. I first saw it on Julie's amazing blog Always With Butter.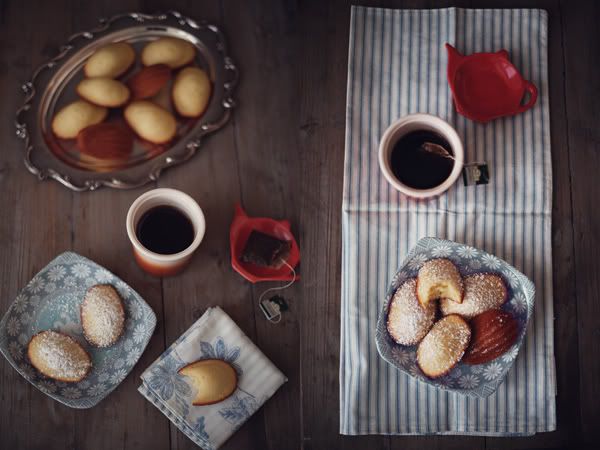 Update: these are the madeleines baked with raspberries, with blood orange curd piped in the center. Yummy.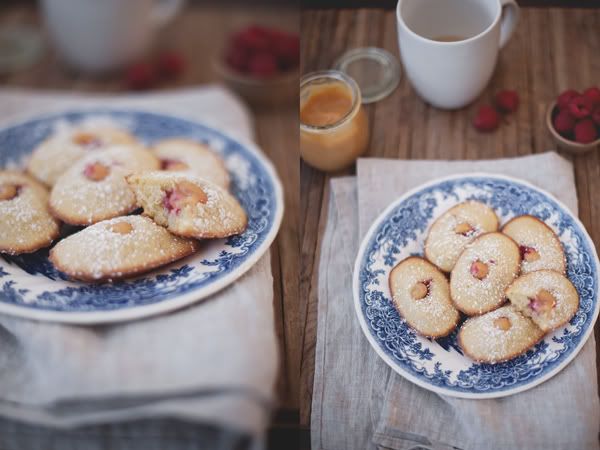 The end.
Links of interest:
-this is a profound post for me. I can relate to Tara in many ways.
-seriously thinking of making this cake for the kids.
-don't forget to vote!