journal
Tomato Soup Cake with Mascarpone Frosting
You read it right. It's tomato soup in a cake. Before you turn your nose up -- I did initially -- realize that it has a very slight hint of tomato flavor, and if you didn't know that soup was one of the ingredients, you might be scratching your head wondering what was in it.
The rest of what makes up the cake are spices that remind you of pumpkin or sweet potato pie, such as allspice, nutmeg, and cinnamon. This cake is actually pretty good. To divert your attention from the not-quite-level layers and amateur frost job, I made a fancy (not really) banner with the Campbell's soup label.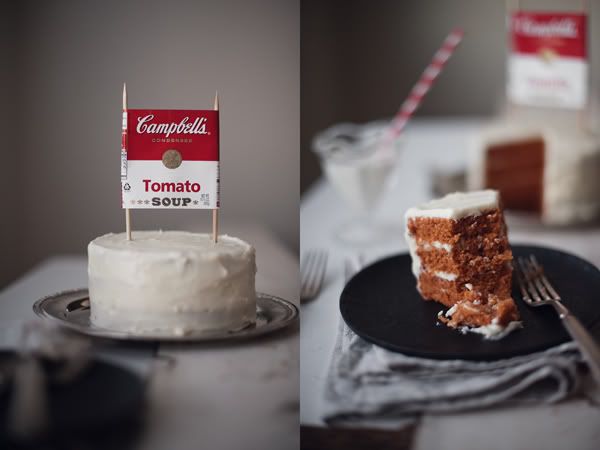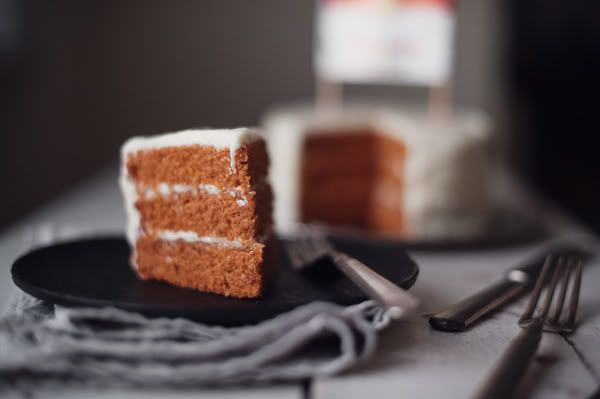 Flour, sugar, and... tomato soup?
I had cake for breakfast this morning, sipping my coffee from an old soup cup -- had to stick with the theme, right?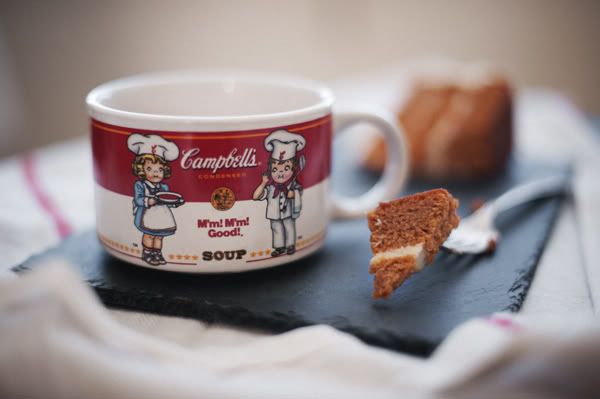 Tomato Soup Cake with Mascarpone Frosting from Baked: Explorations by Matt Lewis and Renato Poliafito.
And for those fans of Danish photographer Ditte Isager (my hero), I came across this interview in a Google search a couple nights ago. She talks about her beginnings in photography, her education, and working with Chef René Redzepi on his cookbook Noma. It's a wonderful piece that touches on her photographic process and philosophy, most definitely worth the time to listen to.