journal
Macaron class with Chez Pim and Blood Orange Curd Macarons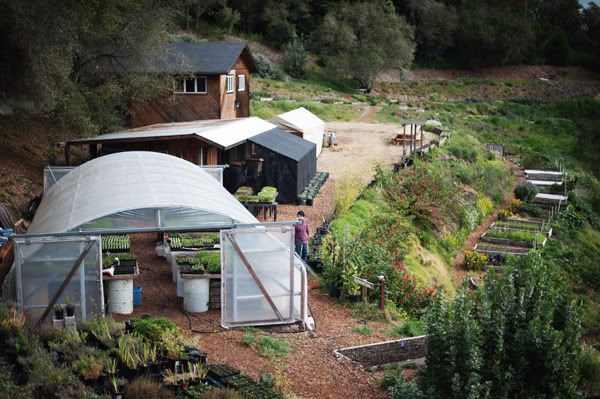 This is Love Apple Farms. Located in Santa Cruz, LAF practices biodynamic agriculture, exclusively supplying the world-renowned Manresa Restaurant in Los Gatos with fruits, vegetables, herbs, and edible flowers. A variety of classes, workshops and events are also held at LAF, one of them being the popular macaron class taught by Chez Pim.
Deb and I arrived early for the class and walked the grounds to kill time.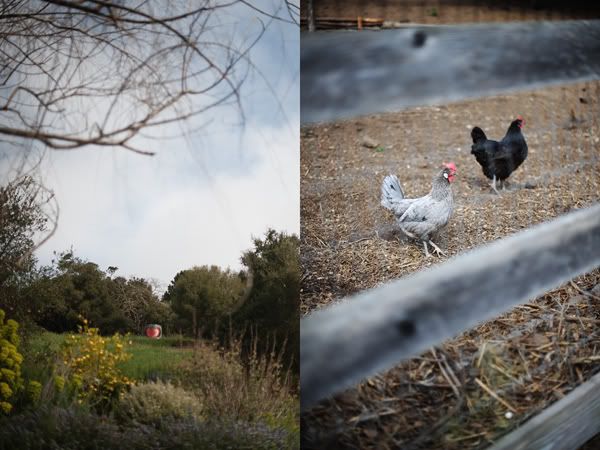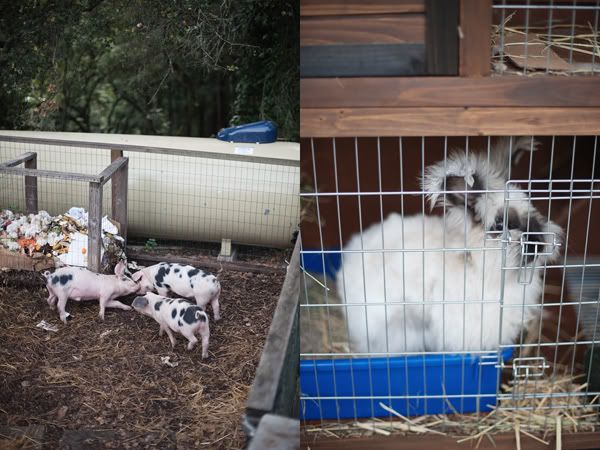 At 11, we gathered in the classroom to soak in Pim's knowledge and observe her demonstrate the Italian method of making macarons. Each place at the table had a plate of two beautiful macarons made by Pim herself the night before. They were filled with matcha green tea buttercream with a spot of jam in the center of each. Seeing and more importantly, tasting, those perfect macarons, made me excited and anxious all at once to get started.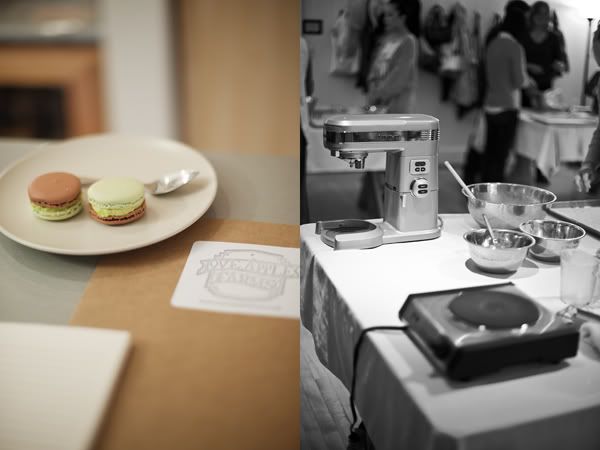 Pim expertly performing macronnage, and filling a pastry bag. Considering this is the step where I tend to screw up, I paid close attention.
Piping a bad batch of macarons. She wanted us to see the difference between it and a good batch.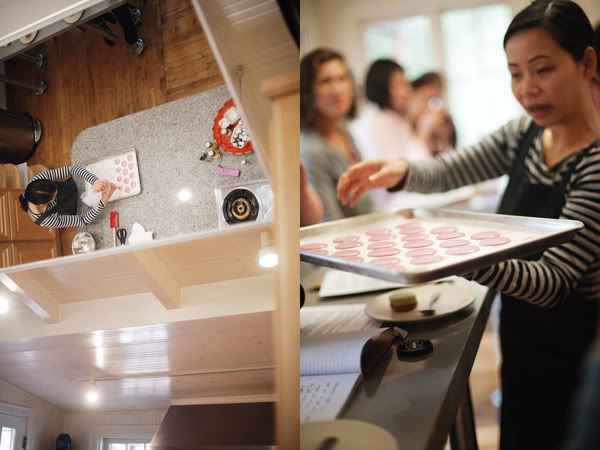 Deb and I dyed our batch pink. (Valentine's Day was coming up...)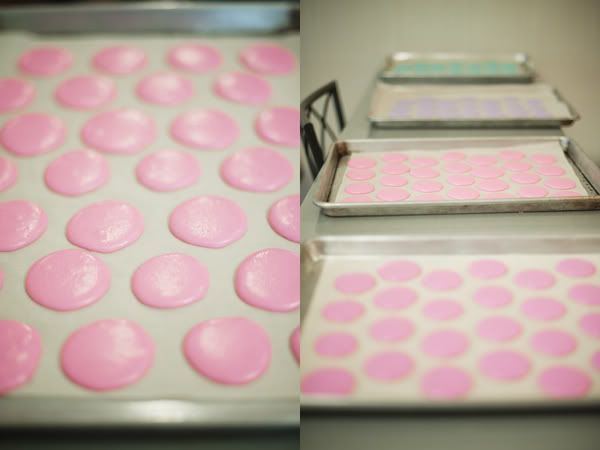 We used Elephant Heart Plum in some of the macarons, and a buttercream mixed with a small amount of ground Tonka Beans (which I'll be searching for in Paris this summer).
Our macs cooling. Relieved that they have feet and there are no cracks! And the final filled macarons, ready to eat in 24 hours.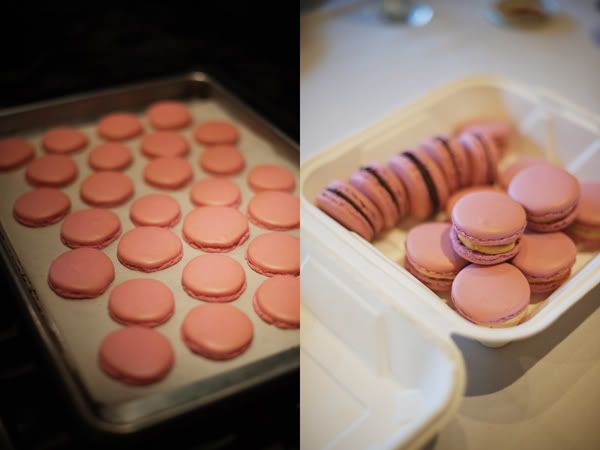 I highly recommend Pim's macaron class. She is thorough in her teaching and her fun personality made the class enjoyable. When it was time for us to get our hands in almond flour and egg whites, she was always available, going around each workstation to observe, advise, and encourage us. She personally guided me through (as in she held my wrists!) and helped me overcome my nemesis -- piping. Getting a feel for it, when it's done right, was so important for me. I've been able to make 3 successful batches of macs at home since the class :)
So blood oranges are everywhere on the web and they definitely caught my eye. I had to buy some before the season ended; so today was my third time picking up more of these puppies. Can't get enough of them.
I made blood orange curd and candied (blood) orange peel, spreading the curd in a batch of orange-colored macarons and on lemon cream scones.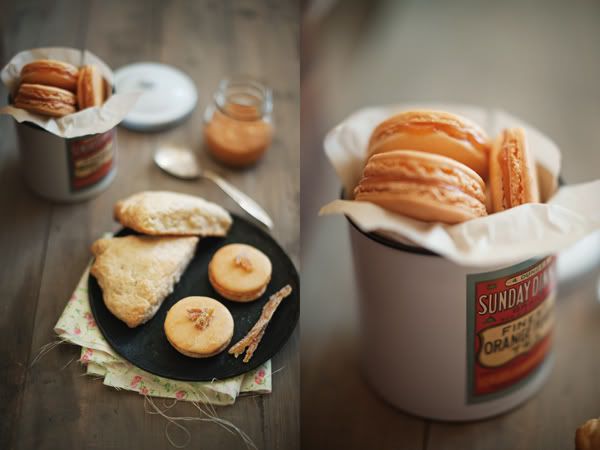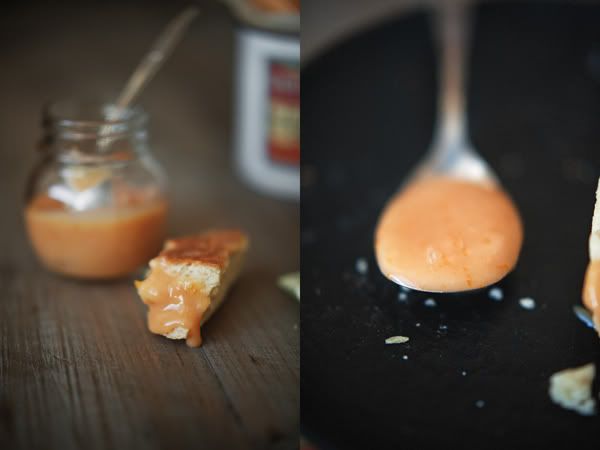 Have a sweet week.