journal
dulce de leche banana cake with vanilla bean buttercream frosting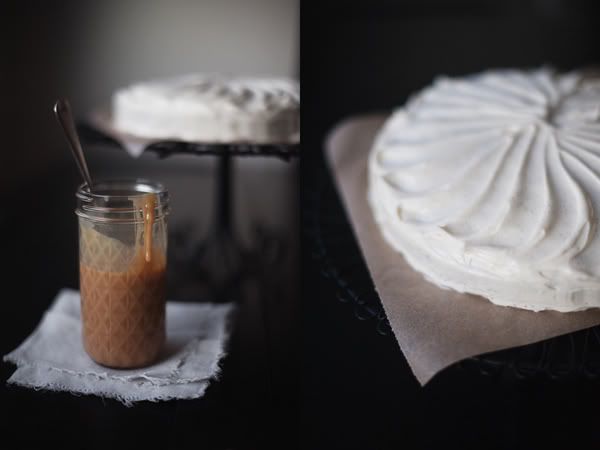 For some reason starting a new fitness program recently made me go into a baking frenzy this weekend; doesn't bode well for my weight loss goals I suppose. Years ago when I was a gymrat (6 days a week) I had one cheat meal per week as I was also on a strict diet. I'm not going to that extreme this time around but I've promised myself that as long as I'm home on the weekends, I will bake something.
This weekend it was this cake from Bakers Royale; I even tried to frost my cake like hers but didn't do quite as great a job. Instead of cream cheese frosting, I substituted with a divine vanilla bean buttercream recipe from Brown Eyed Baker. I actually cut the cake into two layers and filled the middle with dulce de leche but you can't really tell from the photos; it was such a thin layer.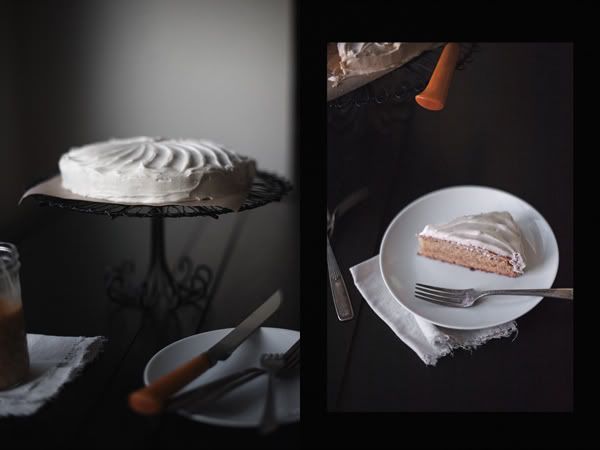 The semi-homemade dulce de leche recipe is linked from the banana cake recipe... though I found a homemade version from Chez Pim online that I'd love to try someday (will find link).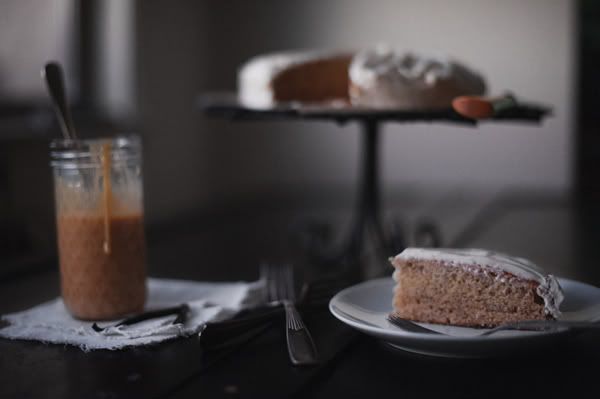 A few days ago my 4 yo accidentally dropped my camera from about 4 feet off the floor and now I'm having issues with the autofocus on my 50mm lens. So bummed. It's all I ever use. Will have to send it off to the repair gods at Nikon, hope for the best, and in the meantime dust off my only other lens, the 35... which I love, just not as much as my 50.
Today I made my first loaf of bread (that wasn't a quick bread recipe) which I'm excited to share in the next few days. Have a great week/start of a new month (!).
Recipe for Dulce de Leche Banana Cake from the talented Bakers Royale.
Yummy Recipe for Vanilla Bean Buttercream from Brown Eyed Baker.