journal
Minny's Chocolate Pie
Did you know this past Monday was National Pie Day? When I found out that morning I felt compelled to make a pie to honor and celebrate this most loved dessert.
First mentioned in this post, it was inevitable that Minny's infamous chocolate pie was the perfect choice.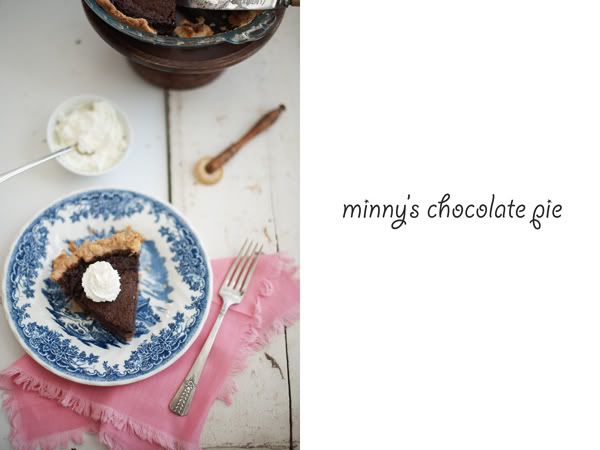 It's not the prettiest thing to photograph but trust me that it tastes better than it looks.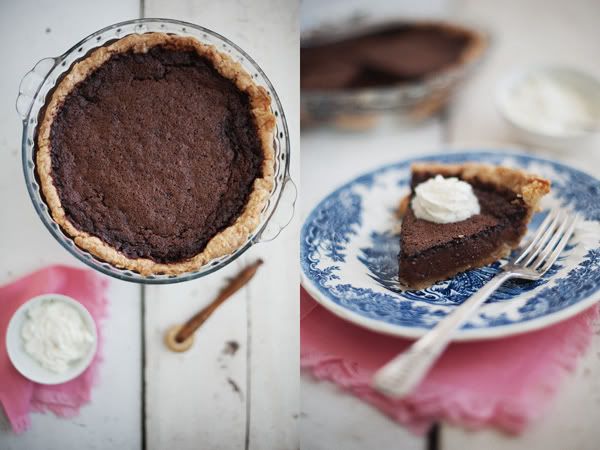 And no worries, I left out the secret ingredient.
Recipe adapted from Food and Wine. The big difference was that I made the dough instead of buying packaged. I use this recipe from King Arthur Flour for the pie crust.
Monday was also Chinese New Year, so Happy Year of the Dragon!