journal
quince cheese (membrillo) & manchego
I recently discovered quince a few months ago though have not had the opportunity to cook with it yet. However, upon tasting a sample of quince cheese on my first visit to Happy Girl Kitchen in Pacific Grove, I had to take some ready-made products home. I picked up a jar of quince jelly (which I used in the linzer cookies in previous post), then later went back to buy quince cheese, or membrillo. The card (below) recommends pairing it with manchego cheese.
Quince cheese is not really a cheese but a firm paste with a jelly-like texture and gorgeous rose color. It's sweet like candy, and to me, tastes similar to honey. It goes very well with the saltiness of manchego... the sweet and salty flavors of this combo definitely work. Once I'd bitten into a cube of quince and manchego, I was instantly smitten.
Quince cheese is prepared with the remains of the fruit (flesh and juice) after making jelly. It's brilliant how most all of it is used; nearly none is wasted and that really speaks to the versatility of the fruit.
Together, membrillo and manchego are the perfect appetizer or snack. Throw in some bread and I'm set for a mini meal. I'm a no-fuss bread and cheese girl but will welcome quince candy in the mix anytime.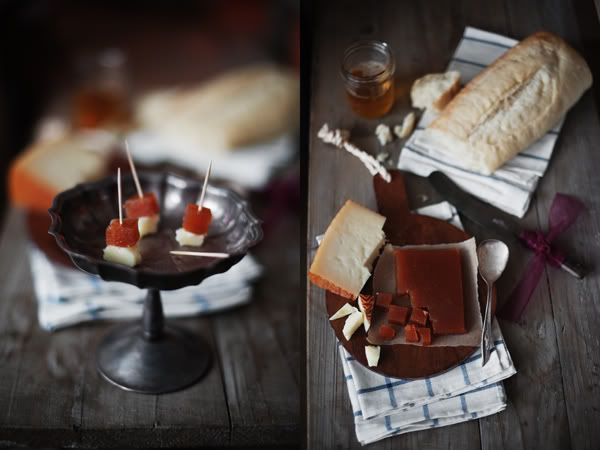 I met up with friend Deb one afternoon to pick up our order of Pink Lady apples at Happy Girl Kitchen. It's a quaint space with a shop and light cafe, as well as an open production kitchen.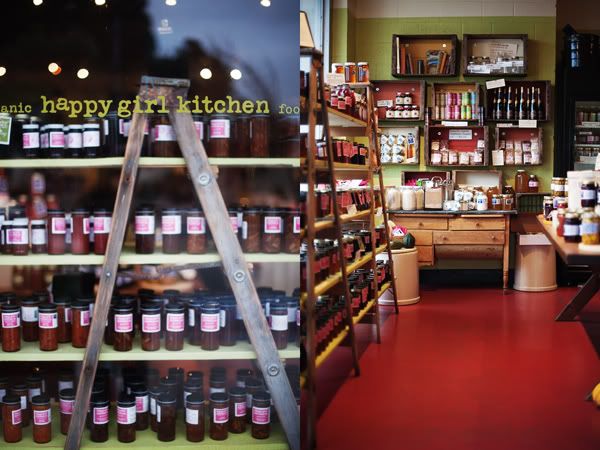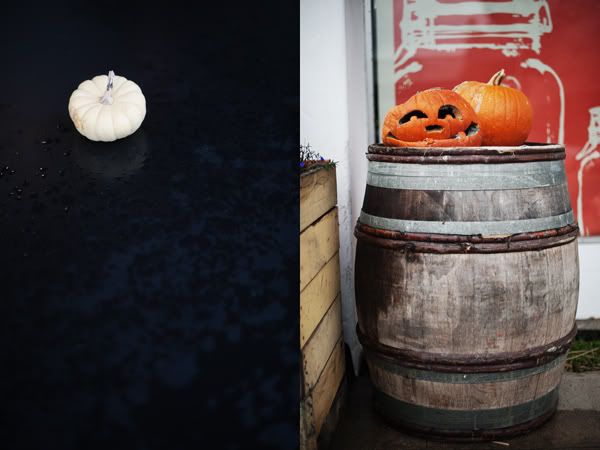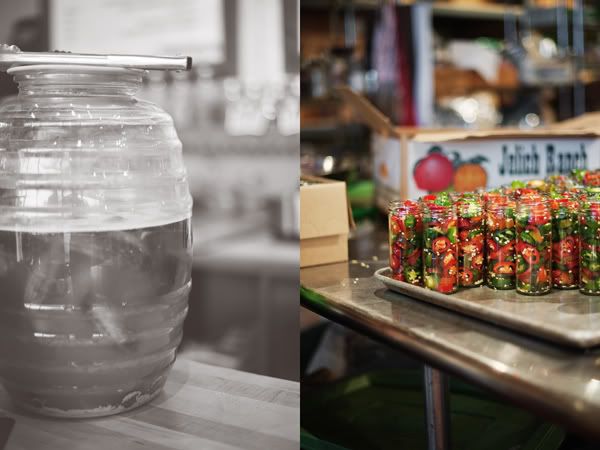 Quince was (is?) still in season and Deb and I were fortunate to hear all about the quince jelly and cheese-making process from HGK's own, Diego. He spoke with a lot of passion for jamming and food preservation.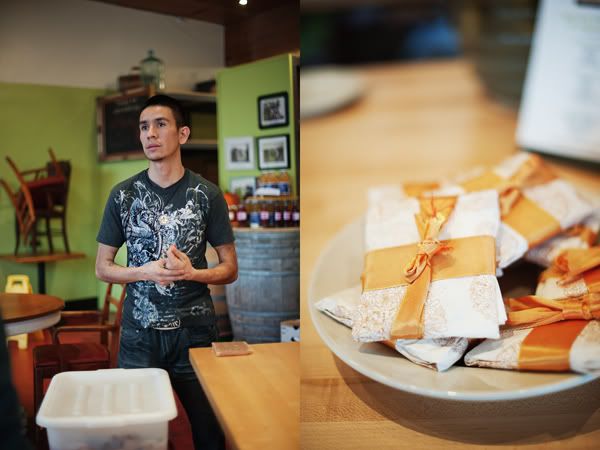 The sample got me hooked. And as I've been spotting quince recipes all over, I'm even more eager to try the fruit in other dishes.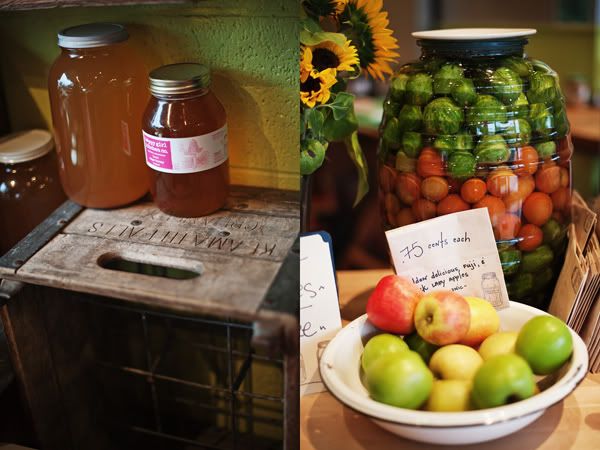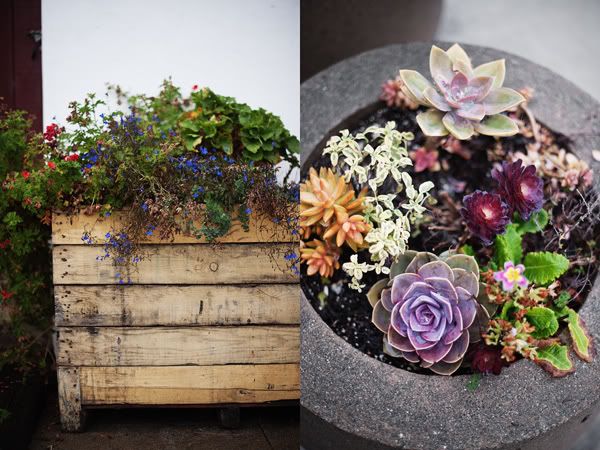 Just 9 days before Christmas. Where did 2011 go? Hard to believe and though I'm nowhere near being done, I'm happy/relieved to have the kids completely taken care of and the tree finally up. Perhaps nothing cheered me up more lately than getting a surprise visit from the Fairy Hobmother one day last week. Her email couldn't have come at a better time amidst the holiday stress. The Fairy Hobmother hails from Appliances Online UK, a site that sells some of the best washing machines, among other appliances and a selection of over 4,000 products from top brand names. The Fairy Hobmother spreads cheer in the blogosphere with her generosity; in my case, the form of a lovely Amazon gift card to spend however I please (cookbooks, anyone?)! This is her thank you to bloggers everywhere for all their hard work. Thank you so much, Fairy Hobmother!
Maybe she'll visit you, too... so make a wish, leave some love in the comment section, and perhaps you'll be next to be sprinkled with fairy dust ;)