journal
a market trip, overcoming pastry dough fears, and a good read
Last Saturday morning was spent at the Aptos Farmers' Market with my daughter and foodie friend Deb. We sampled fruits and tea, filled our bags with fresh produce, enjoyed the sun and crisp air of the coast.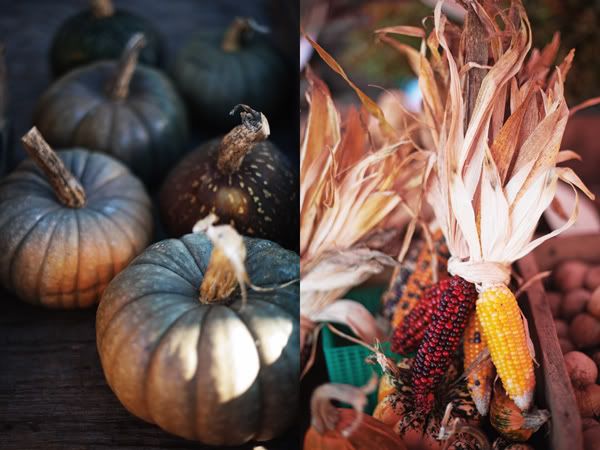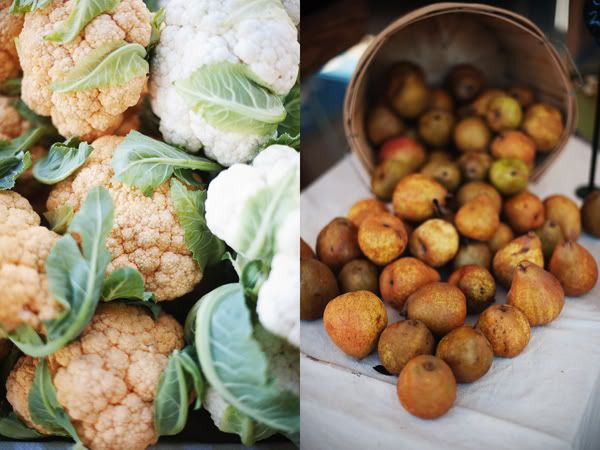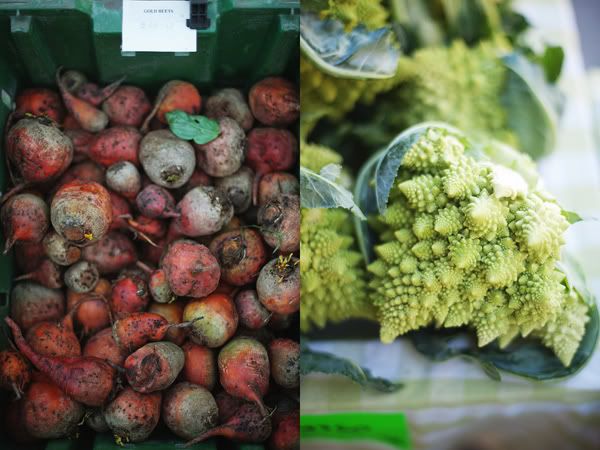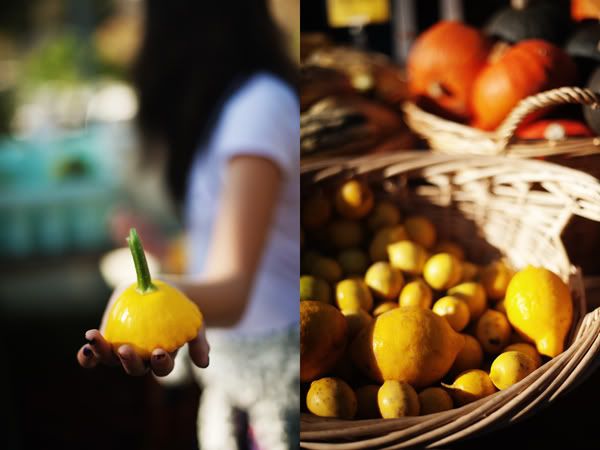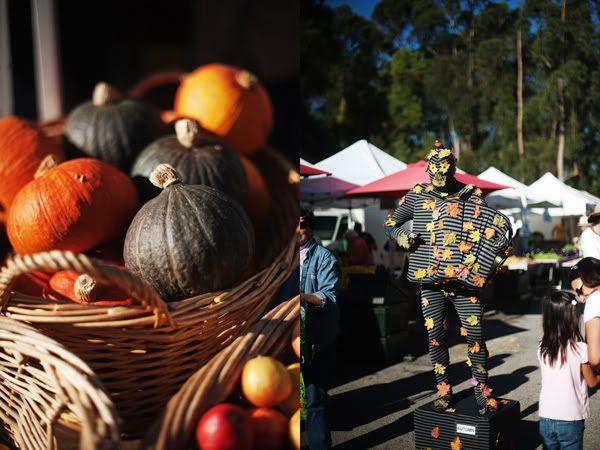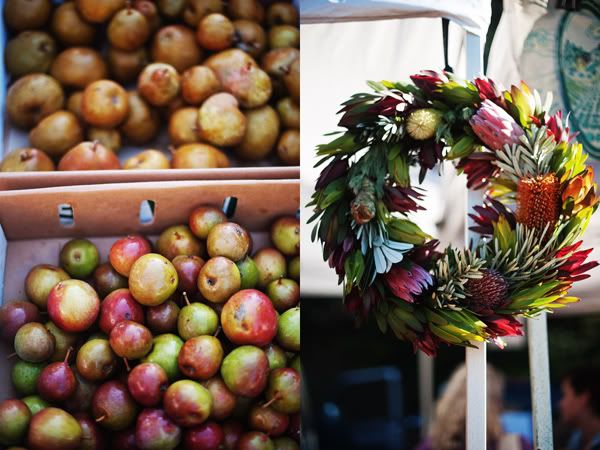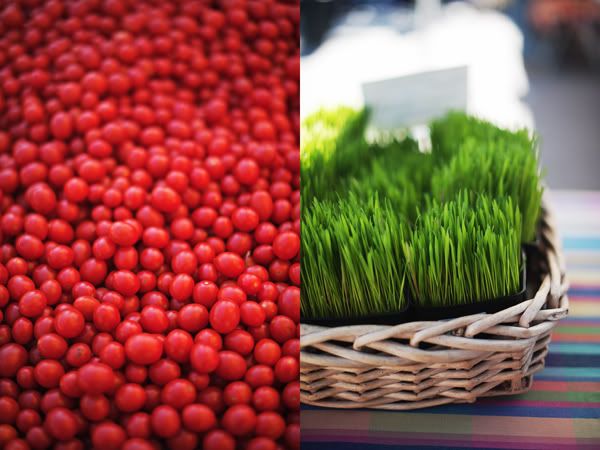 Later that same day we drove to Scotts Valley for the King Arthur Flour (KAF) baking demo held at the Hilton. While I'm not a huge pie eater, I've always secretly wished that whipping up homemade pastry was a skill I possessed. It's just one of those things that intimidated me so I never tried to learn it, especially from a cookbook.
The demo wasn't hands on but it was interactive and lively, and our lovely instructor, Robin, was a wealth of pastry knowledge. I'm easily impressed (to a fault) and at the risk of sounding cheesy, learning how easy it is to form the perfect pie crust blew my mind... or maybe it is that Robin was just that good at making the process look easy. In any case, after watching her deftly manipulate the dough and hearing her talk about matters such as gluten activation and vb (aka visible butter, which is a good thing to have in your dough), I was so inspired that I wanted to hurry home, throw on an apron (if I had one), and bake a pie. I feel confident to tackle this once-seemingly impossible, scary thing.
However, that adventure is for another day. For now, this is what Robin created at the demo: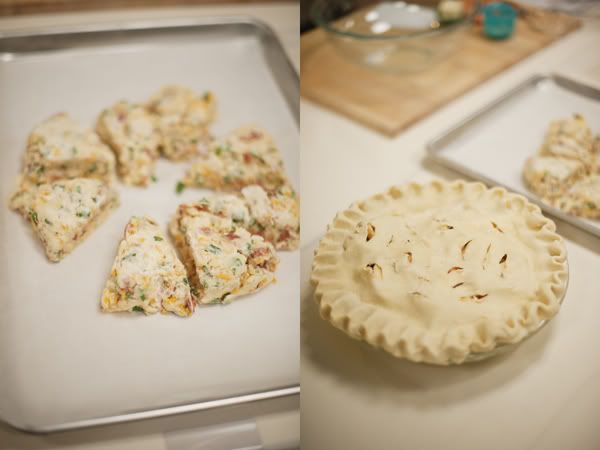 Even in their unbaked state, these scones (with bacon, cheddar, & scallions) and apple pie look delectable. The plan is to make both very soon. Savory scones are calling my name.
The KAF staff travels around the country for 6 weeks each year to hold the baking demos in select cities. Their schedule is nearly completed for this year but they have a few more stops in Kentucky. Here are the dates; I highly recommend going if you're in the area. Besides, the demos are free with generous giveaways at the end of each class. Can't beat that. Everyone walks away with something and if you're a kitchen gadget freak like me, it's worth it to attend, trust me.
Lastly, just want to share what we're reading right now: Farm Anatomy by Julia Rothman. A truly delightful book for adults and kids alike. Admittedly I got it more for the charming illustrations but justified the purchase as I've easily incorporated it into our homeschooling curriculum. Not to mention, using this book as reference, the kids were able to identify the type of turkeys that roam in our neighborhood. (yes, we share our streets/backyards/playgrounds with wild turkeys, as well as deer, skunks, raccoons, owls, and even a mountain lion.)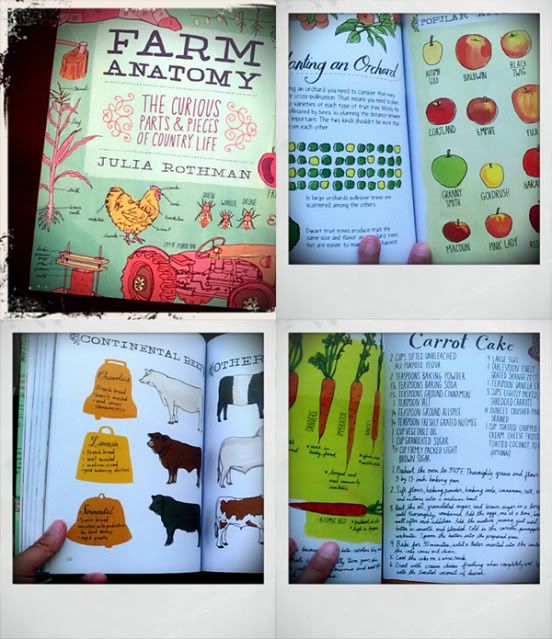 The recipes are a bonus in my book. Must try the carrot cake sometime.