journal
pears in caramel
just got the latest jamie magazine and the issue is devoted to french food and cooking. i looked at all the photos first, of course. jamie himself shot the cover (not bad, mr. oliver), a luscious tarte tatin...
i made pears in caramel, so simple my 4yo could do it...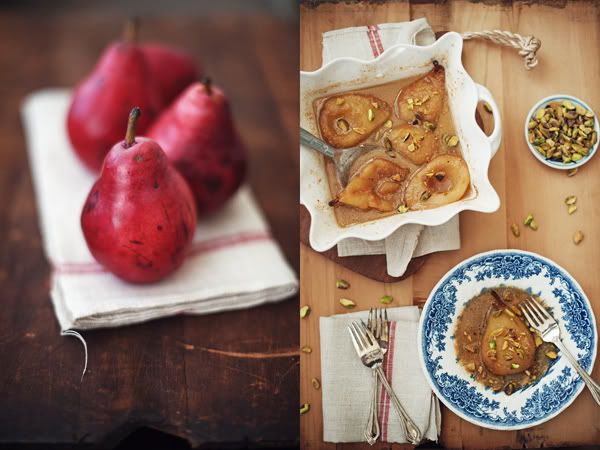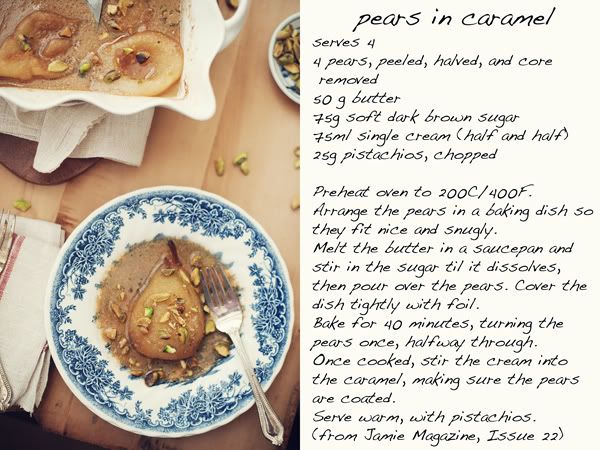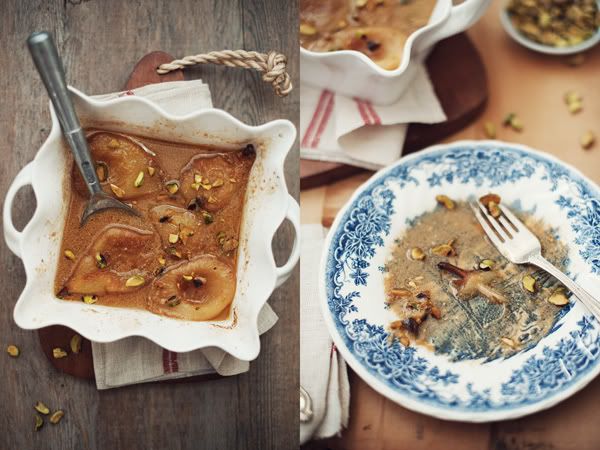 This Friday I'm heading to San Francisco for an event that involves bakeries and a baking class. Excited about it (the drive, not so much) and will try to take nice pics...
RIP Steve Jobs
an update from Katie, at last (and props galore)