journal
pumpkin cheesecake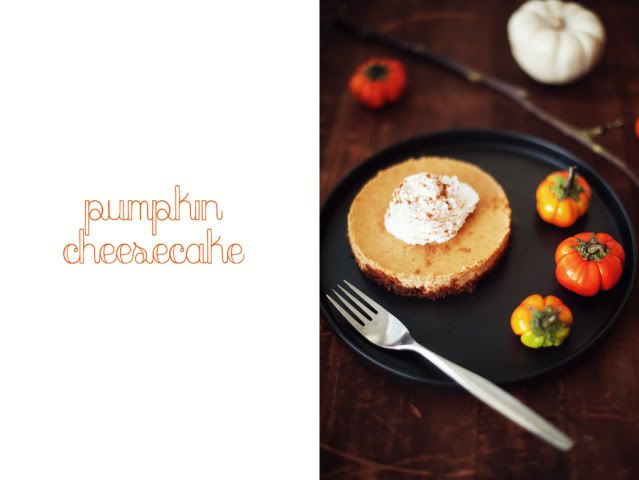 An impromptu shoot late yesterday evening. I haven't used these little pumpkins from the tree I bought the other day for anything other than decorating... not sure that they can be cooked in the first place. They are little gems all on their own.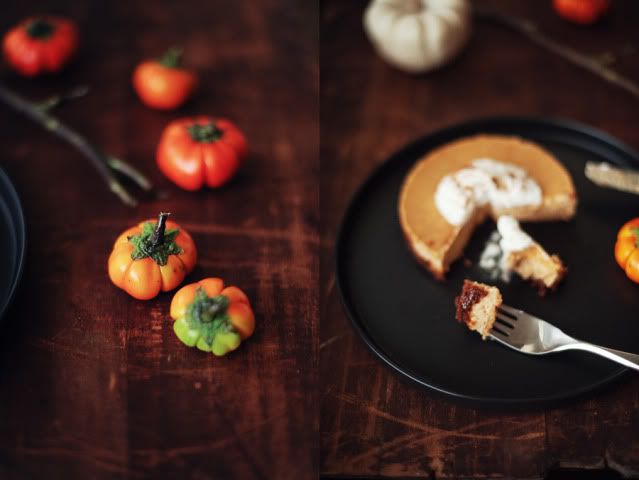 I'm sure there will be more pumpkin desserts on this blog, considering I have a little bit of canned pumpkin left from this and the whoopie pies. What to make next -- suggestions?
pumpkin cheesecake recipe from none other than Ms. Stewart herself.