journal
banana cake with nutella buttercream and peanut butter frosting
hello, meet my new love... banana cake with not one, but two, sinful pairings -- nutella and peanut butter. aka heaven in a cake.
i was initially worried about all the flavors competing but they get along beautifully. it's a cake with depth. a few bites in your mouth and you'll see that the banana, nutella, and peanut butter are all meant for each other -- not to mention, your grateful taste buds and happy tummy.
i have to thank one of my fave food bloggers, julie of always with butter, for the cake inspiration. her banana, nutella and cream cheese cake recipe was at the top of my list of to-make desserts. i omitted the cream cheese buttercream and powdered sugar glaze, instead placing the nutella buttercream between two layers (i cut the cake in half), and the peanut butter frosting on the top and sides. the pb frosting is from donna hay and was originally paired in a recipe with rich chocolate cake. this isn't the last time we meet, peanut butter frosting!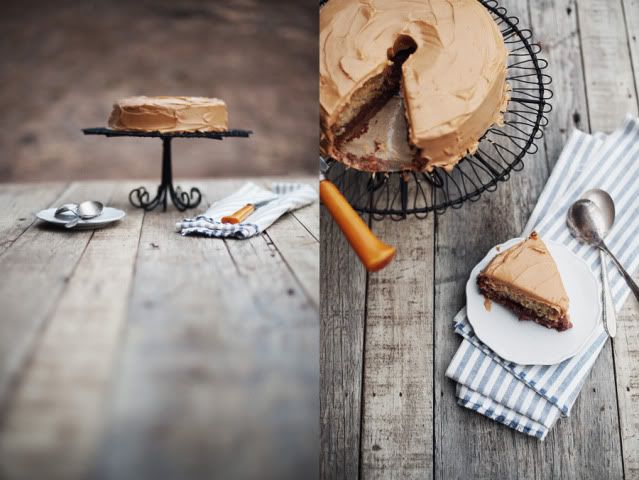 due to some poor planning (i.e. starting the cake at 3 in the afternoon, not realizing i needed some time for the buttercream and frosting to set) i wasn't able to get a photogenic cake. do i ever? i was losing light fast and if there were any photos to be had, the cake needed frosting! such a perfect example of instant gratification as i was not about to wait 'til the next day to eat a slice.
being outside where the table was located actually worked in my favor in terms of light and temperature; it was still light enough to where i didn't need to up my ISO too much, and cold enough to where there was no acceleration in the melting of frosting.
and don't think i wasn't thinking what you're thinking now... "geez... she's really gotta work on her frosting skills."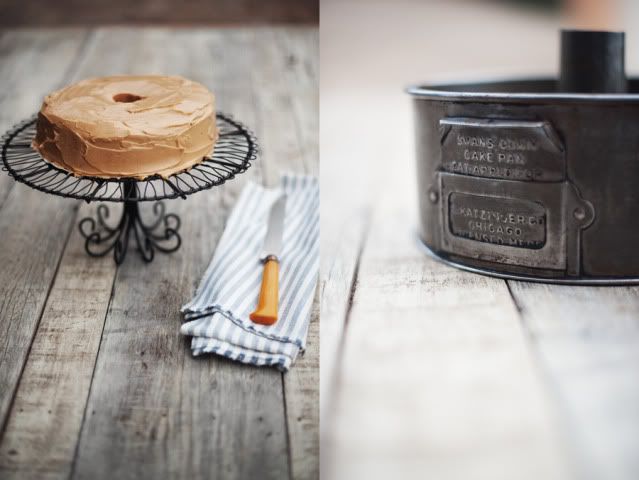 looks like pure peanut butter slathered on
i love this cake so much, and when it's gone i'll have to visit my own blog just to stare at these photos.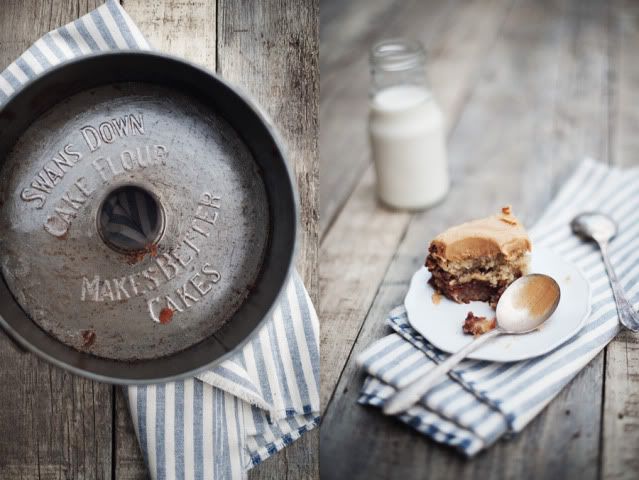 many thanks to my awesome neighbors for letting me borrow their gorgeous table made in louisiana (out of reclaimed wood from a dock)!
*** *** *** *** *** ***
cool find of the week: i saw this pumpkin tree at trader joe's... i'd never seen one before and was quite fascinated by it. they look like tomatoes, don't you think?