red velvet cheesecake/"Dr. Seuss" cake
so for anyone interested, here are more photos of my daughter's birthday cake from yesterday. it took 2 days to make and i'm quite proud of it, though the experience has taught me that i need to improve in my cake leveling and frosting skills. oh, and that i should never skimp on food coloring... my cake was not as red as i'd hoped it to be. it was most definitely a red velvet cake in taste though.
i used my 4-1/2" diameter springform pans again for this one. i baked the cheesecakes on day 1, let the pans sit in the fridge overnight, then removed the cheesecakes the next day so i could use the pans to bake the red velvet cake.
essentially the tall cake is constructed of layers of alternating red velvet cake and cheesecake. yes, it could pass as the leaning tower of pisa. so i removed the top two layers and had enough to make...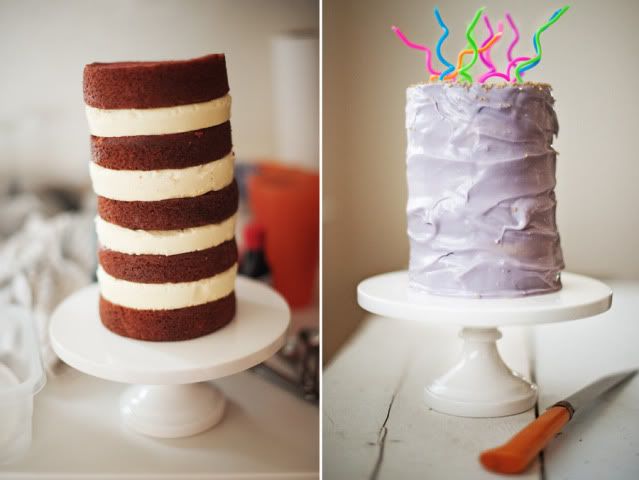 a reasonably stable (vertical-wise), shorter cake. no worries, we cut into the tall cake for her birthday and made short work of it.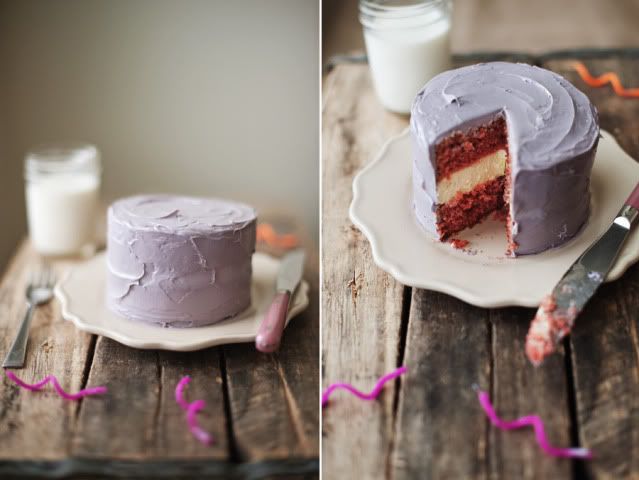 the cream cheese frosting was originally white but since she wanted purple, we stirred red and blue food coloring into the frosting to get the desired color.
the inside is so pretty.
and doesn't make a bad breakfast at all.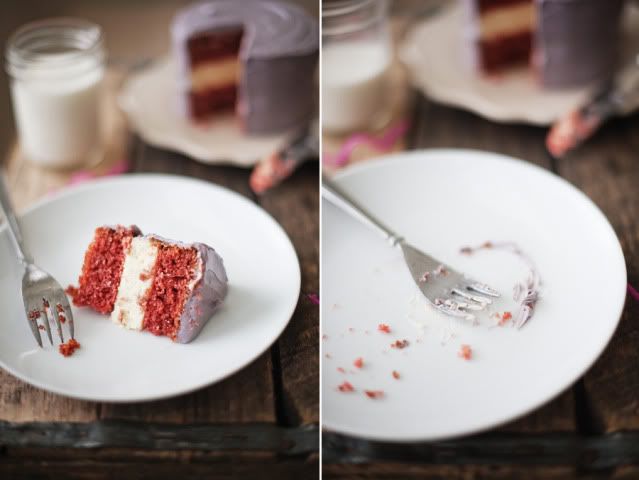 i wish i could take credit for this amazing cake but i totally copied it from the very talented Elissa over at 17 and Baking. red velvet cheesecake crossed off the list!
(btw, i followed the full recipe and baking in the 4-1/2 in. pans yielded 4 cheesecakes and 6 mini red velvet cakes.)