journal
peanut butter pie
peanut butter pie, for mikey.
i didn't know mike, or his wife, jennifer -- a food blogger. i heard about them through another blogger. news travels fast. jennifer recounts the last time she had a date night with her husband on her site, In Jennie's Kitchen. he passed away suddenly last weekend, leaving behind jennifer and their two children. his favorite dessert was peanut butter cream pie.
it's hard for me to write anything about dying and death. i know what it's like to lose someone unexpectedly... tragically. working in hospitals and nursing homes, i witnessed it... even so, it doesn't make it any easier to hear about someone passing, to comprehend the enormity of such an event and how their loved ones are affected in the wake. it doesn't make sense that someone in the prime of his life goes early; he wasn't ready to leave his family. and they weren't ready for him to leave.
although i've only been participating in and observing the food blogging world for a mere month or so, i already feel i'm becoming a part of it as i get to know the faces behind the words, photos, recipes. i'm proud to see so many fellow bloggers rally around and support jennie and her daughters in this truly difficult time. i know there are many of us who made a peanut butter pie today to honor mike's memory, and fulfill jennie's wish of celebrating his life. i'm not very eloquent or lyrical in my writing but making this pie was easy... and felt right. i just wish i didn't have to do it in the first place.
this pie is for you, mike, and you, too, jennifer.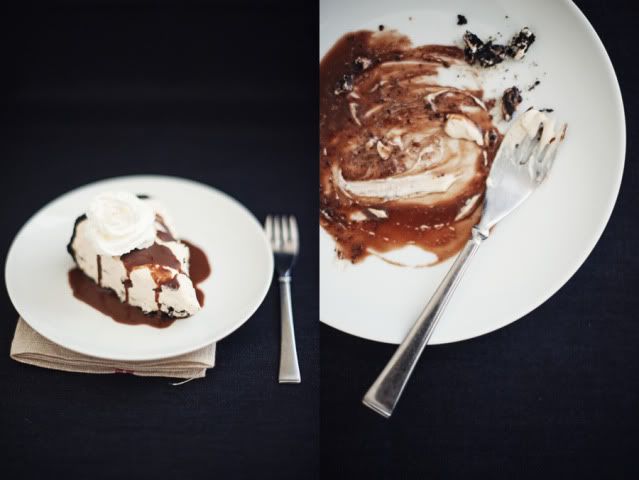 a collection of pie posts dedicated to mikey is here.