berry mini cupcakes and leche flan
just playing around with some new props. these berry mini cupcakes from target were my lovely subjects around 8:30 pm a couple evenings ago.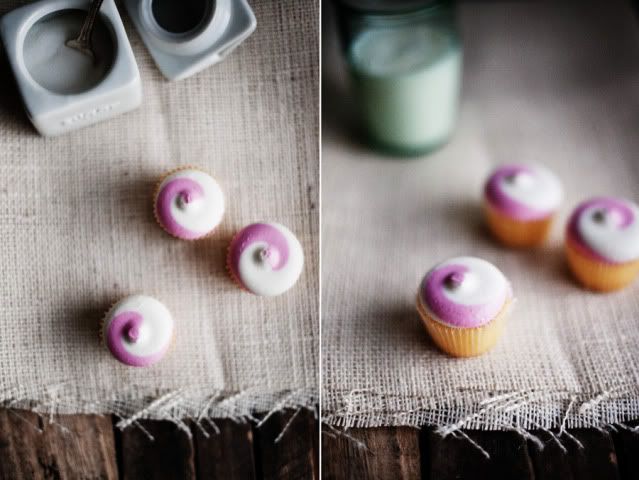 on the right is a pull back of my little corner of the dining room where i do most of my food shots. it's pretty unglamorous; don't you just love the paper towel roll propping up the burlap, and the random container of cupcake decorations in the window? pretend you don't notice the icky, dirty window.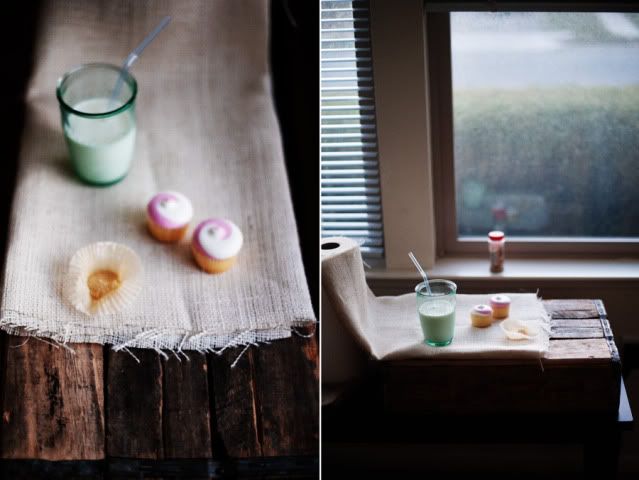 i'm asking santa for a weathered wood table or table top this year. it would have a permanent place by those windows.
i made this easy flan yesterday. i remember my mom making it, cooking the leche flan (as she called it) in a boxy-looking contraption that was basically a water bath (she steamed filipino siopao in it too). i don't know if those water bath systems are made anymore, or what they're even called. i'll take a pic of it when i visit her. anyway... i'll have to try a water bath method next time (i think it results in a more delicate texture), and there will be a next time because i love flan... in fact, i'm having some right now for breakfast.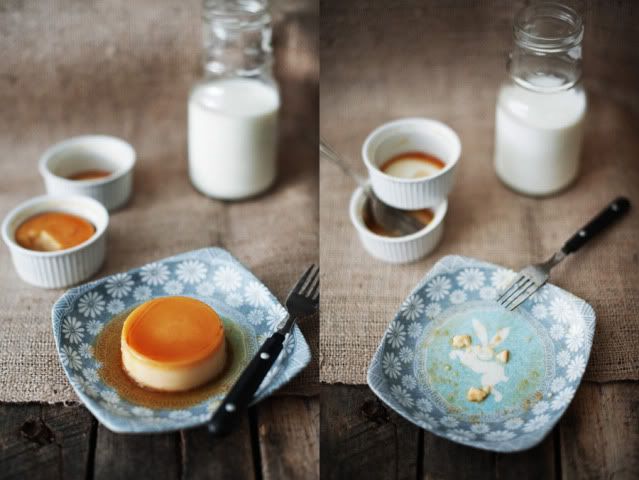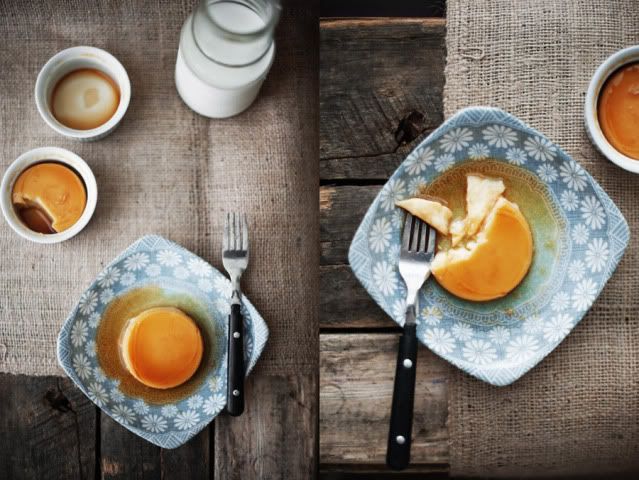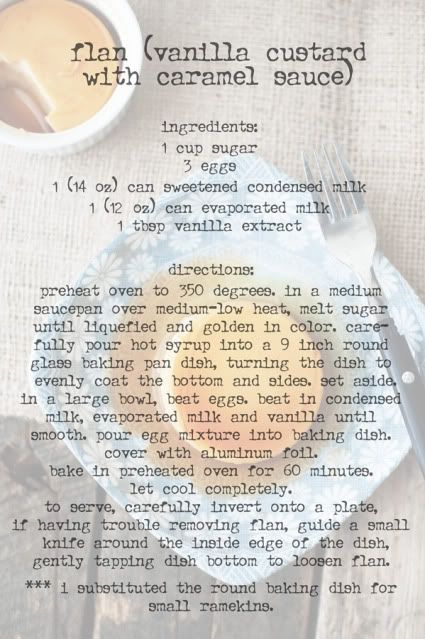 tomorrow i'm heading to san francisco again, this time to spend 6 hours learning from the talented danielle tsi of beyond [the plate] (i highly recommend her blog -- it's addictive). this will be my first food photography/styling workshop and i'm a little nervous... not sure why but i feel i might be the new kid on the block. hopefully i'll have a few good shots to bring home to post.
happy friday and weekend!