journal
the color purple.
i've dreamt of shooting an aubergine since spotting the cute round eggplant on helene dujardin's blog, tartelette (8th photo down in the post):
isn't it the loveliest violet color? it's mysterious and mesmerizing, and three seconds after i saw a bunch of chinese eggplant at the store, i was inspired to pick up a few more things in the produce section that contained different shades of purple and make a shoot of it.
i gathered up a motley crew of chinese eggplant, figs, lychee, red cabbage, and turnip. (ok, so the lychees may or may not have a slight hint of purple on the skin. but i am biased because they remind me of the lychee trees that grew in my neighborhood on oahu).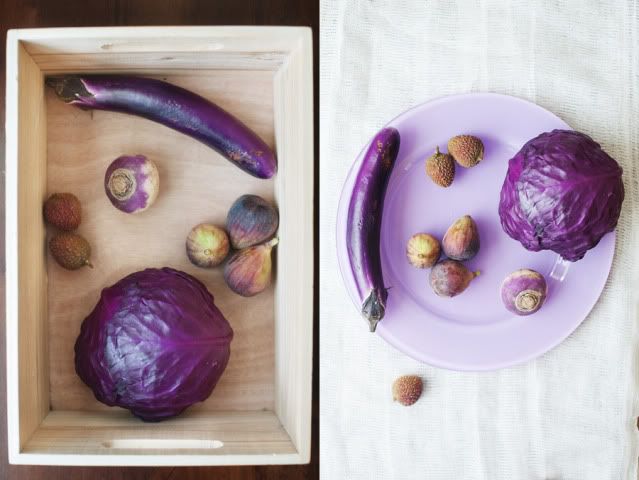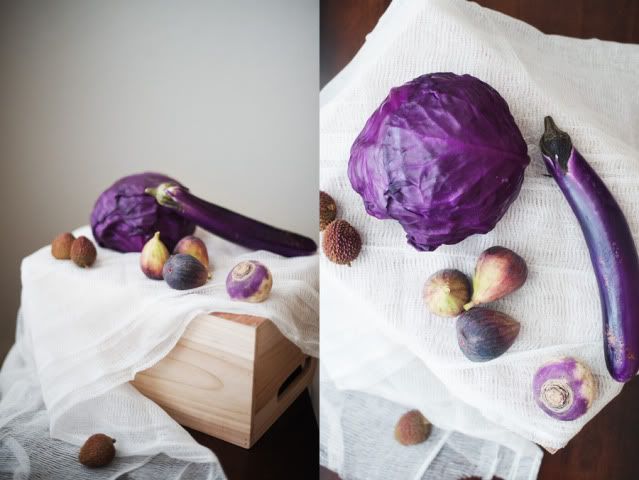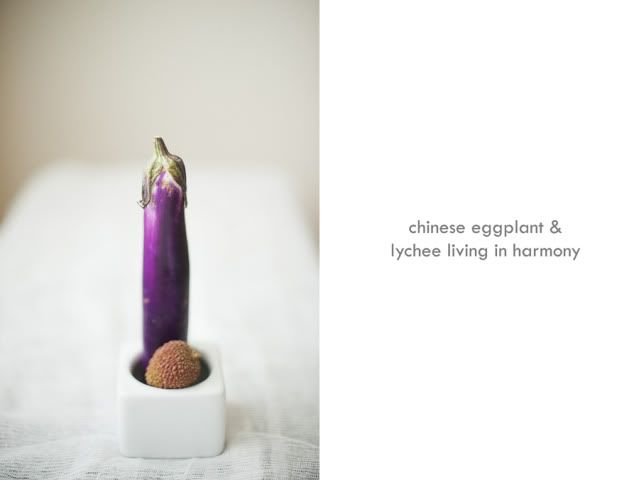 i'll show you what i did with the red cabbage in an upcoming post.