journal
strawberry jam and beer bread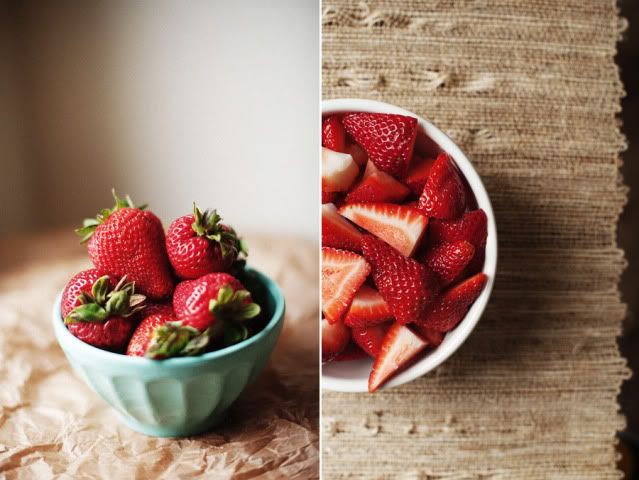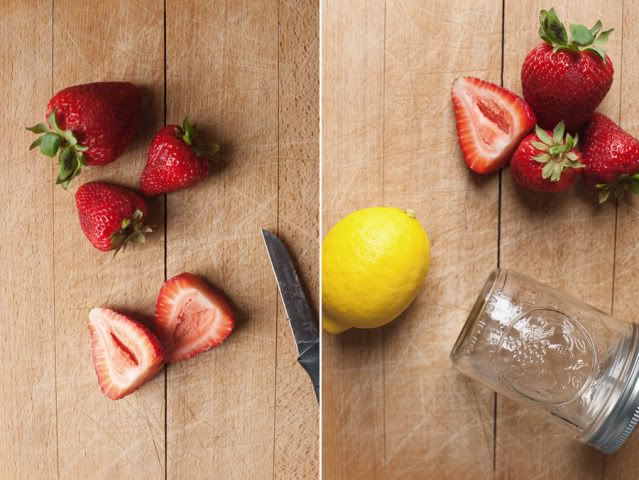 making jam is, in my opinion, the best way to hold on to dear life of your favorite seasonal fruit... as a true beginner in canning, i don't know what can or can't (ha, excuse the pun) be preserved but i'm just happy that strawberries are on the list. thanks to my former awesome boss (she gave me my first assignment for Military Spouse Magazine), Mary, for the recipe. it's insanely simple with just 3 ingredients.
i baked beer bread for dinner last night and thought i'd throw some freshly made jam on it. beer bread is also a cinch to make (a 3-ingredient recipe as well). it's been a family favorite for years :)
excuse me now while i break for the kitchen for some late-night noshing...
beer bread
- 3 cups self-rising flour (sifted)
- 1/4 cup sugar
- 1 can (12 oz.) of beer
1. preheat oven to 375 degrees.
2. mix dry ingredients and beer.
3. pour mixture into a greased loaf pan.
4. bake 1 hour. let cool for at least 15 min. before serving.
5. add butter (and jam, if desired). enjoy!