journal
mini cherry pies
other than dutch apple and pumpkin pies, i'm not really a pie person. the motivation for making these is a bit silly... i saw and bought an adorable $1 heart cookie mold from sur la table and wanted to use it right away. since i had cherries sitting in the fridge, i googled 'mini cherry pies' and the rest is history.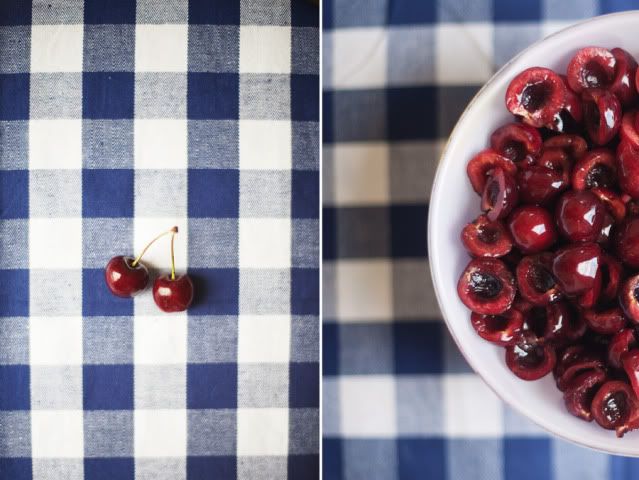 i cheated on the pie crust with pillsbury (he and i go way back...). someday i'll have the patience to tackle homemade, and i know it'll be 100 times more satisfying. no matter how you look at it, spending a saturday afternoon in the kitchen with my 10-year-old daughter (those are her hands in the photos below) can't be beat. it makes me wish i had paid more attention when my mom cooked and baked. why is it these realizations always hit you when you're an adult?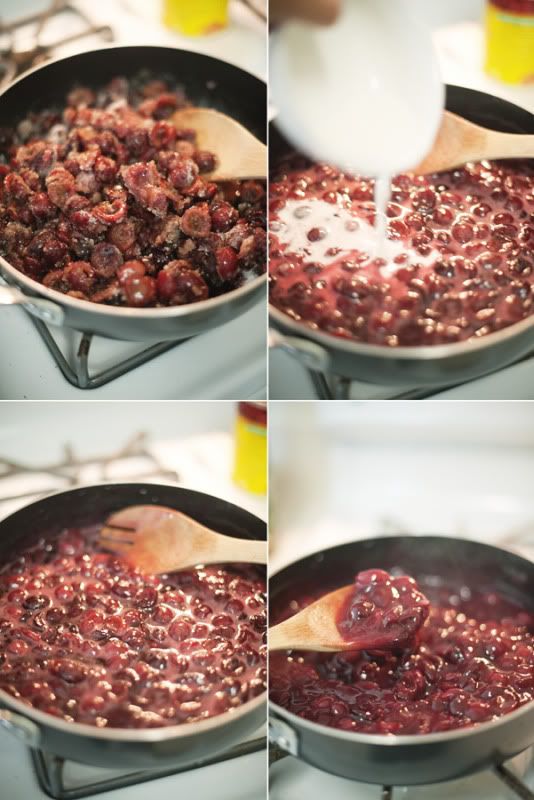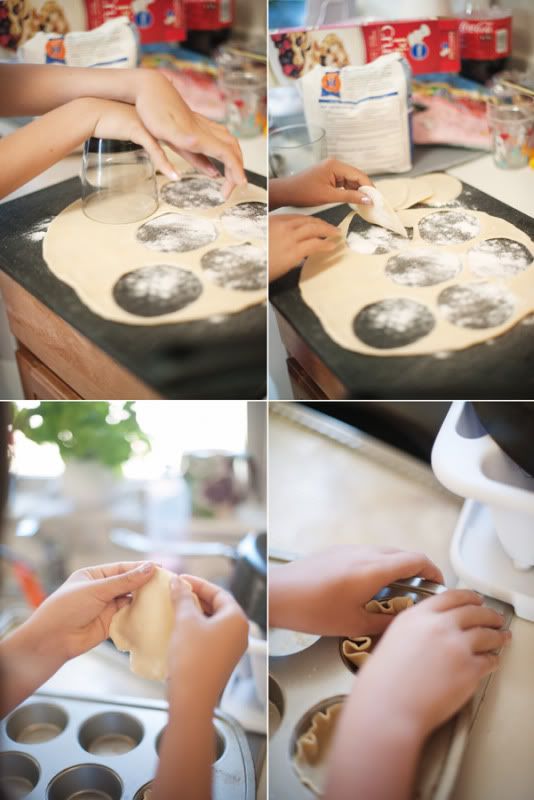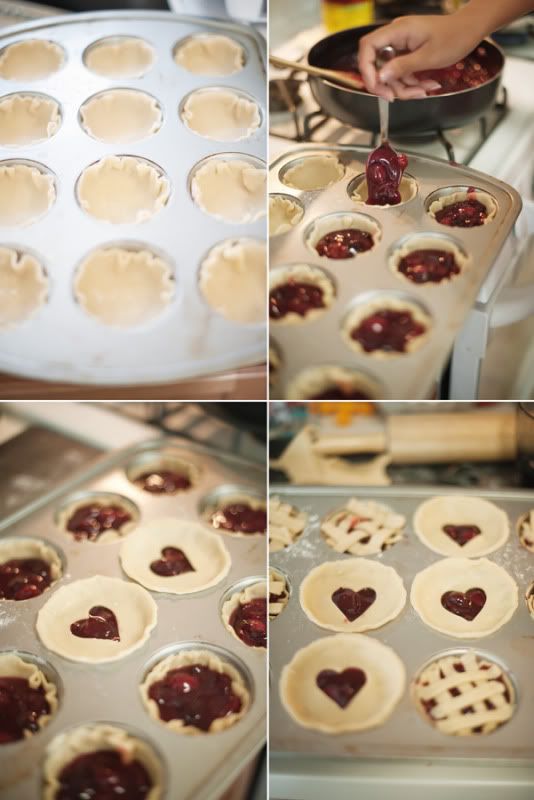 for not having ever made a pie before, these turned out nicely. not just edible, but delicious (even for this not-so-crazy-about-pies girl) and in portions that don't make you feel guilty. and you gotta admit, anything miniature is cute...
i'm sure these will work just as well with apples and other fruits. all that's needed is a dollop of whipped cream.